T-Mobile disrupts the mobile space again with 'Digits' service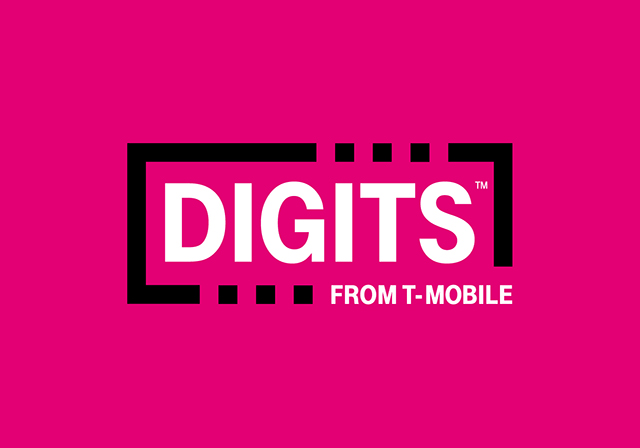 Continuing its brand-defining efforts to push boundaries, T-Mobile today announced that its "Digits" service, which lets customers use their mobile number to send and receive calls and texts from virtually any device, will officially launch to its entire subscriber base on May 31.
The third-place U.S. carrier emphasizes that this move is more than just being able to manage your texts wherever you are, or making a call in a pinch when your phone dies. It is instead a brand new method of how T-Mobile views the implementation of phone numbers forever moving forward.
Digits also lets customers have multiple numbers on a single smartphone.
"T-Mobile won't have phone numbers anymore," company COO Mike Sievert boldly explained in a video announcing the new service. "We'll have 'Digits.'"
T-Mobile isn't the only company to dive into this concept. Verizon's cross-platform texting service, called Message+, lets users send and receive texts. The carrier also incorporates voice calling into the same app, but with numerous restrictions: the phone number you're sharing has to be on a device with HD Voice, and only Android and iOS tablets are compatible. In addition, there is a maximum of five devices that can be connected to any given number.
And Verizon's service doesn't achieve the secondary function of T-Mobile Digits, which is the ability to manage multiple numbers on the same device.
There are also numerous third-party apps and services that effectively offer the same features and services, like Talkatone or Twilio, some of which are free or very inexpensive. But T-Mobile's service is designed to be as seamless as possible, without any of the restrictions mentioned above.
The way the new service is implemented, it almost feels like a voice-over IP (VoIP) platform, like Google Voice or Skype. Effectively, calling and texting is mediated through the T-Mobile Digits app. Within the app, you select which number you want to use, and then you can manage your communications from there.
The ability to use an existing T-Mobile number on any device will be free to all customers. Adding additional numbers to an existing phone will require an extra $10 monthly fee. Each new number receives unlimited talk and text.
T-Mobile is also heavily pushing this as a business-friendly model, touting the concept of employees no longer needing to carry two separate phones (a personal phone and a work phone), as well as some additional features that Digits will offer, like having an additional unified phone number that, when called, will ring multiple numbers at the same time.
As a perennial lagging carrier behind the behemoths of Verizon and AT&T, T-Mobile is no stranger to trying to break the mold and take on unconventional strategies as its way to stand out. This breaks the model that legacy telecommunications companies have used for decades. But a phone number in and of itself is one of the cheapest commodities these days, and it's a 20th century concept to think of a phone number and a device as a 1-to-1 relationship.
When it launches on May 31, the Digits app will be available on all Android and iOS devices (not just tablets), as long as it's running at least Android 5.0 or iOS 9. It will also be available in a web browser environment through Chrome and Firefox.