Microsoft Surface Hub is a huge success, finally gets Windows 10 Creators Update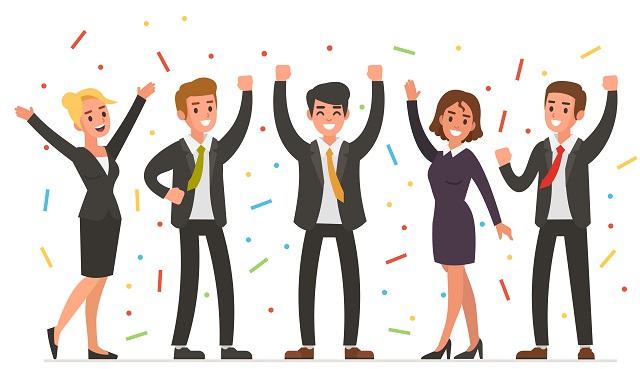 Whether or not the Surface Hub is a success has been a big question mark. After all, Microsoft hasn't shared exact sales figures. Obviously, the company doesn't have to sell a ton of them to be considered successful, since it has a narrow focus and large price tag. While we still do not have exact sales figures, today we can confidently call the product a success. Why? Well, Microsoft announces something very impressive -- 50 percent of Fortune 100 companies have purchased at least one of them. Keep in mind, this is in addition to companies outside of that group.
True, that could be a total of only 50 Surface Hubs, but the number isn't so important. The truly impressive aspect is that these are high-quality companies that are often seen as trendsetters. In other words, this is exactly what Microsoft should want to be seeing from a fairly niche product. Today, the product gets even more attractive for two reasons. For one, the Windows 10 Creators Update is now available for it. Secondly, Microsoft introduces a new 5-year extended hardware service plan.
"The Creators Update is the culmination of months of listening to feedback of our best customers and includes a litany of great features and tools to help teams better create. My favorites: the amazing new Microsoft Whiteboard App that allows real-time collaborative inking across devices, deeper integration with a person's individual authenticated Office 365 documents and new manageability and security tools to help keep your information safe," says Ryan Gavin, General Manager of Devices Marketing, Microsoft.
ALSO READ: You can finally buy Google Jamboard
Gavin further shares, "As you might have seen from us on stage in Shanghai, there is a litany of inking innovation coming to the Microsoft Whiteboard app on Windows 10, such as intelligent digital inking, geometry recognition, table conversion and automatic table shading. Microsoft Whiteboard will come first to Surface Hub starting in mid-June as an app update, with the vision to bring it to more Windows 10 devices later this year (including the Surface Studio and Surface Pro) with exclusive capabilities for Office 365 subscribers."
Windows 10 Creators Update for Surface Hub has so much more, though. For instance, the device gets simplified Skype controls and improved Miracast projection functionality. Apparently, Surface Hub will get enhanced audio capabilities too, thanks to a collaboration between Microsoft and Dolby.
The most exciting update, from a user experience perspective at least, is a refreshed welcome screen with single sign-on for Office 365. This will allow the user to quickly access their cloud content, such as OneDrive, or interact with Microsoft Teams.
Security is a big focus of the update too, thankfully. Microsoft shares the following ways that it is making Surface Hub more secure.
The ability to set Surface Hub to wipe all data at the end of each session by default
The option to require BitLocker encryption for USB ports to prevent malware and other security threats
Support for additional Mobile Device Management (MDM) features, so IT administrators can change settings remotely
Support for two-factor authentication, to enable users to approve an authentication request easily on their companion device
Has your company bought a Surface Hub yet? If not, will these new features make a purchase more likely? Tell me in the comments.
Photo Credit: Irina Strelnikova/Shutterstock