Get the 'Practical Linux Security Cookbook' ($22 value) FREE for a limited time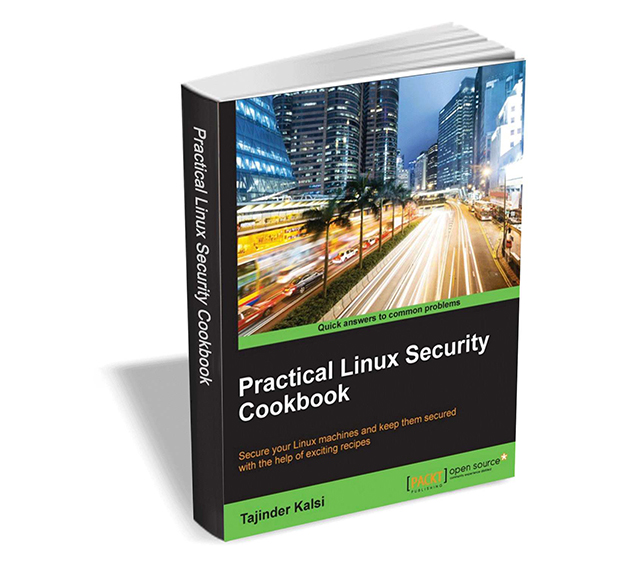 Practical Linux Security Cookbook, from Packt Publishing, will teach you how to secure your Linux machines and keep them secured with the help of exciting recipes.
Whether you are new to Linux administration or an experienced user, this ebook will provide you with all the skills you need to make systems more secure.
What You Will Learn:
Learn about various vulnerabilities and exploits in relation to Linux systems.
Configure and build a secure kernel and test it.
Learn about file permissions and security and how to securely modify files.
Explore various ways to authenticate local users while monitoring their activities.
Authenticate users remotely and securely copy files on remote systems.
Review various network security methods including firewalls using iptables and TCP Wrapper.
Explore various security tools including Port Sentry, Squid Proxy, Shorewall, and many more.
Understand Bash vulnerability/security and patch management.
SEE ALSO: Get 'Lean Websites' ebook ($30 value) FREE for a limited time
Practical Linux Security Cookbook usually retails for $22, but BetaNews readers can get it entirely free for a limited time.
All you have to do to get your copy for free is go here, enter the required details, and click the Download Now button.
The offer expires on June 14, so act fast.