Is Apple about to release a file manager for iOS at WWDC?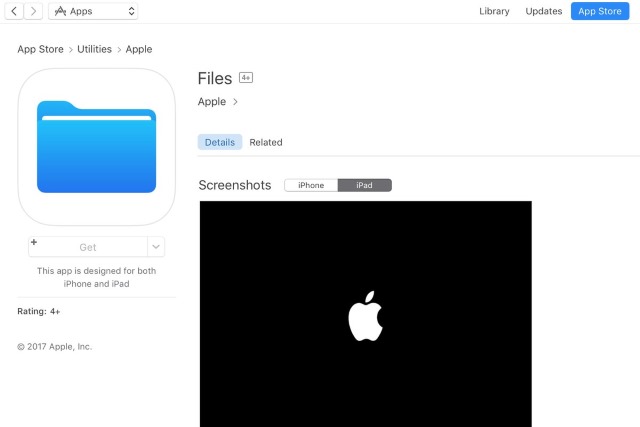 It's Apple's Worldwide Developer Conference (WWDC) this week, and while we are very unlikely to hear anything about the iPhone 8, there's sure to be plenty of news to come. However, ahead of the start of the conference, it seems that Apple has accidentally let slip its iOS file manager.
A new, largely blank entry in the App Store was spotted by a developer. It shows a new app called, imaginatively enough, Files. The icon is Apple-y in style, would be appropriate for a file manager app, and the listing indicates that iOS 11 and up is needed.
The introduction of a native file manager for iOS would answer the prayers of iPhone and iPad owners around the world who have been begging for such a feature for years. It's hard to say much about an app just from an icon and name, but it would appear that Apple is finally going to give iOS users some control over their local storage.
The App Store entry was spotted by developer Steve Troughton-Smith:
Ahead of iOS 11, a 'Files' app placeholder entry from Apple appears on the App Store. Requires iOS 11.0 or later 😘 pic.twitter.com/8HAQflHBuI

— Steve T-S (@stroughtonsmith) June 5, 2017
More details should emerge later today -- or at least this week -- so watch this space!
Image credit: Steve Troughton-Smith