OnePlus 5 launches June 20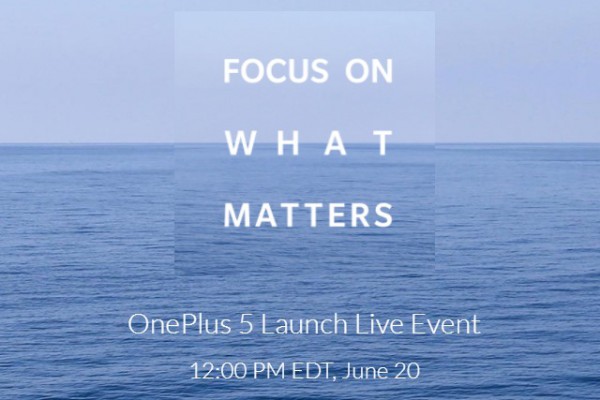 The launch date for the OnePlus 5 has officially been announced. The big day is June 20, and the latest flagship will be revealed online after an exciting teaser campaign, but there are also 10 pop-up events taking place around the world.
This time around, OnePlus is referring to its upcoming smartphone as "our next flagship phone," with no reference to it being a "flagship killer" as has been the case in the past. While details keep trickling out about the OnePlus 5, in announcing the launch date, OnePlus is giving little more away other than suggesting the importance of the camera by saying: "Focus on what matters."
The live launch event takes place at 12:00 PM EDT, June 20 (or 5pm BST, 6pm CEST, 7pm EEST), but at key locations around the world, there will be special launch events. OnePlus says that fans are welcome to "come hang out with us and get exclusive swag." Events will be held in New York, London, Paris, Berlin, Amsterdam, Helsinki, Oulu, Tampere, Turku and Copenhagen.
In a tweet, OnePlus' Pete Lau announced the launch date:
Excited to launch the OnePlus 5 on June 20 https://t.co/vC1vkzE6o8. I think @getpeid is too 😎 pic.twitter.com/QsURqy4ptW

— Pete Lau (@petelau2007) June 6, 2017
Keep an eye on the website at https://oneplus.net/launch for the online event on the big day.