Microsoft ads slam Google, claiming Windows 10 beats Chromebooks for business and education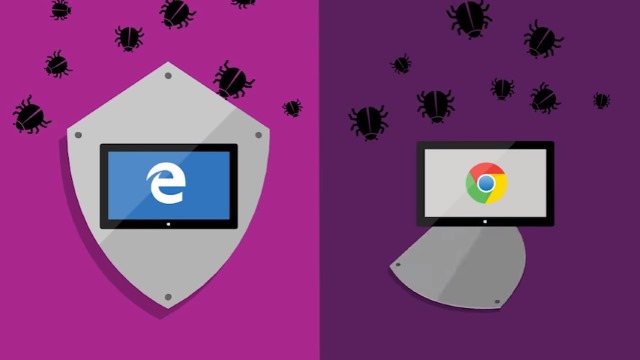 Microsoft's latest anti-Google ad campaign has more than a slight whiff of Scroogled from a few years back. A pair of advertisements lay into Chromebooks, and suggest that Windows 10 devices are far better for both business and education.
Google has made much of the benefits that Chromebooks can bring to the classroom, but Microsoft disagrees -- and says Windows 10 Pro is far better for businesses too. In the two ads, the company highlights the security and features of Windows, painting Google's software as insecure and underpowered.
Microsoft claims that "Windows 10 Pro provides a superior experience to Chrome" and pulls out a few examples of what makes it stand out. Windows Ink is hauled up as an example, but Microsoft really wants to focus on security, pointing out that Windows 10 Pro is the "most secure Windows ever" -- Windows Hello and 2FA are singled out for attention here.
The ad takes something of a binary view that appears to assume that all business and enterprise needs are the same -- which they clearly aren't -- but that wouldn't make for such a snappy ad.
Check out the "Windows 10 Pro Outshines Chrome for your Business Needs" ad:
Microsoft goes on to claim that Windows 10 Pro is better suited to both teachers and students -- Google having heavily targeted the classroom with Chromebooks. Here the star of the show -- for reasons best known to Microsoft -- is Sway (oh, and Ink gets another airing), but the range of devices that run Windows 10 is also pointed out, as is security.
Take a look at the "Windows 10 Pro Features Outclass Chrome in the Classroom" ad here:
Microsoft received a lot of flak for its often childish Scroogled campaign. With the one-upmanship tone adopted in these latest ads, it seems the company learned little from this criticism.