Here's when you can buy Samsung's artsy 'The Frame' television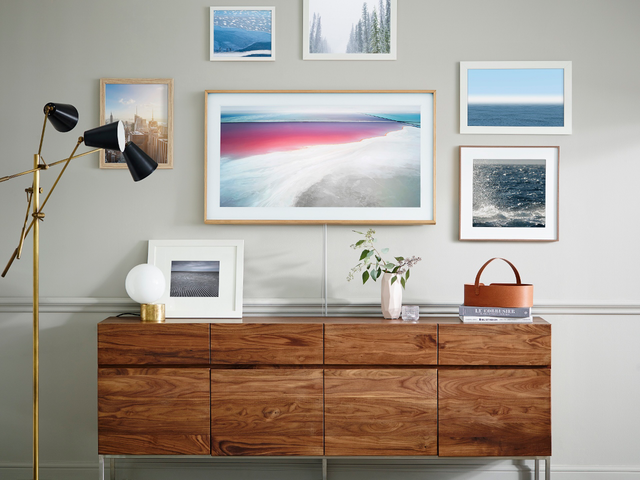 In many homes, a large television is the focal point of the living room. When people gather in that area, they tend to sit in chairs that face the TV. Times are changing, however, as people are spending more time watching videos on laptops, tablets, and smartphones. Maybe it is time to redefine the way we think of the television.
Samsung has done exactly that, you see, with its all-new 4K televisions called "The Frame." Since they were unveiled earlier this year, some people have been clamoring to get one. It isn't hard to see why -- they are super-thin and can be "framed" to look like works of art. You can then display images of art on the screen when not in use. In other words, you can look sophisticated as if you don't own a TV when company is over, while secretly watching The Bachelor and Maury when alone. Thankfully, we finally know the release date.
"The Frame is available in two sizes: a 65-inch model, priced at $2,799, and a 55-inch model, priced at $1,999. Optional bezels, including white, beige and walnut shades of real wood, for the 55-inch model are available for $199.99. Bezels for the 65-inch model are available for $249.99 allowing for further customizable options that complement a range of living spaces and personal styles," says Samsung.
The company further explains, "Outfitted with Samsung's new Invisible Connection cable and No Gap Wall Mount, The Frame can be displayed almost anywhere in the house, even within a gallery wall or over a fireplace mantel. In addition to simplifying the process of hanging and adjusting the TV, the No Gap Wall Mount brings The Frame flush against the wall, looking just like a real picture frame. The Invisible Connection eliminates any messy cables or wires with one single, transparent optical cable to connect The Frame to external devices."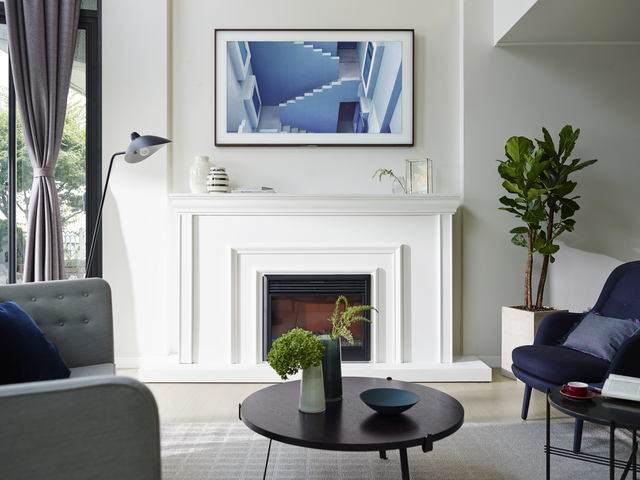 While the TV comes with some art pre-installed, understandably, you might want more. Samsung is giving access to a special "Art Store," where more images can be had. It it is not free, however. Actually, it is quite costly. A single image costs $20 (yikes!), but you can rent all of them for $5 a month. Don't want to pay for images? You can upload your own pictures too.

So, when can you but The Frame? It will be available this Sunday, June 18. Yes, this is perfectly timed for Father's Day. If you haven't yet bought dad a gift, you can pick up one of these televisions before seeing him. Or you could, you know, just buy one for yourself!