ProtonVPN is a free VPN service that's now available to everyone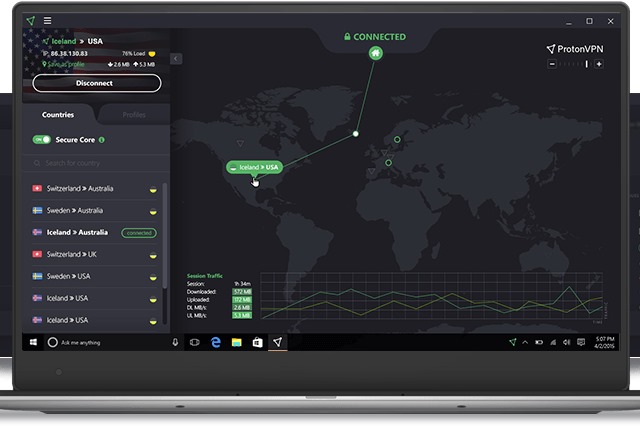 ProtonMail has opened up its free VPN service to anyone who wants to use it. ProtonVPN was previously only available to a limited number of beta testers, but now everyone can secure their internet connection for free.
The company is best known for its encrypted email service, but the prospect of a free VPN tool will also be enticing to anyone who has concerns about privacy. It also provides a free way of bypassing internet restrictions that may be put in place by governments or ISPs.
ProtonVPN was created to supplement ProtonMail, with the primary aim of protecting journalists and activists. There are paid-for versions of the service available, and these offer extra features -- such as support for multiple devices -- and better speed, but for most people who only want to use a VPN from time to time, the free version should be enough.
The company offers the following reasons why you should trust it:
SWISS BASED

We are headquartered in Switzerland which has some of the world's strongest privacy laws. Switzerland is also outside of EU and US jurisdiction and is not a member of the fourteen eyes surveillance network.

NO LOGS

ProtonVPN is a no logs VPN service. We do not track or record your internet activity, and therefore, we are unable to disclose this information to third parties.

TOR VPN

ProtonVPN also integrates with the Tor anonymity network. With a single click, you can route all your traffic through the Tor network and access Onion sites.
Grab yourself a copy of ProtonVPN free of charge.