OnePlus 5 vs. Essential Phone -- which Android flagship smartphone should you buy?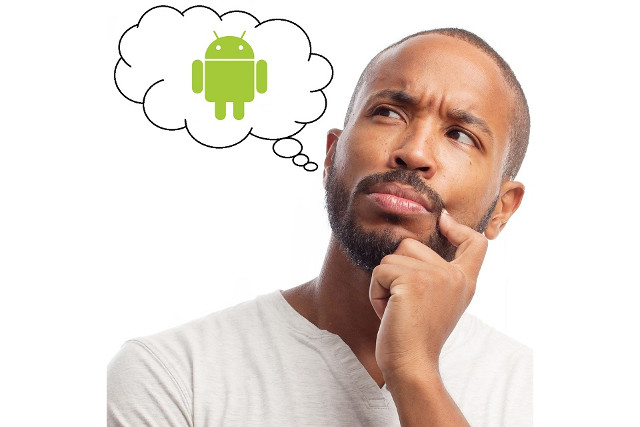 If you like iOS, you buy an iPhone -- easy enough. If you prefer Android, well, picking a smartphone can be quite the confusing affair. Even if you select a phone you like at first, it is quite possible that the manufacturer could abandon it from an update perspective. In other words, you could end up with a vulnerable phone which, quite frankly, can be dangerous to use. This can happen even with well-known companies, such as Samsung and LG. Frustrating, right?
Of course, you can always opt for Google's own Pixel phones, as they are sure to get updates for a couple of years. What if you don't want to go that route? Well, there are two upcoming flagship smartphones that should be well supported both by the manufacturers and Android hacking communities. The phones to which I am referring are the OnePlus 5 and the Essential Phone. These devices are the "it" smartphones of the moment, and choosing between them won't be easy. So, which one will you be buying?
The OnePlus 5 was only officially revealed today, and you can read more about it here. It has the processor you would expect on a modern flagship -- the Qualcomm Snapdragon 835 -- but it has an insane amount of memory. For whatever reason, the OnePlus 5 comes with up to 8GB of LPDDR4X RAM. While this is probably overkill, I suppose it can't really hurt to have. With that said, the high memory capacity it is probably more of a marketing gimmick than anything.
It has a 5.5-inch display, but the resolution is "only" 1080p. On such a small display, that resolution makes sense, but understandably, some consumers want more. After all, some folks just take pride in specifications -- practicality be damned. For storage you can opt for either 64GB or 128GB of UFS 2.1 flash and there are two rear-facing cameras -- one with 20MP and the other 16MP. The 3300 mAh battery is as to be expected.
The top model costs just $540 -- reasonable for a flagship. You can save some money by opting for the lesser model with 64GB storage and 6GB of RAM which costs just $479
Now, let's look at the Essential Phone, which was announced a few weeks ago. Compared to the OnePlus 5, it has a larger 5.7-inch display with a much better resolution -- 1,312 by 2,560. It has the same Snapdragon 835 processor, but only 4GB of RAM -- literally half that of the top OnePlus 5. While I think 4GB of RAM is enough, again, it can't hurt to have more. It only offers 128GB of storage, matching that of OnePlus' upcoming flagship.
Where the Essential Phone really stands out, however, is the unique display, which some people may appreciate. The 19:10 screen goes all the way up to the top bezel, only to be intruded on by the front-facing camera. Because the manufacturer focused so much on minimizing bezels, the fingerprint sensor is on the back of the phone, which is a poor place for usability. It is on the front of the OnePlus 5. The dual rear cameras are only 13MP each, but that doesn't necessarily mean it won't take great pictures. The lowly 3040mAh battery trails its competitor too.
How much does the Essential Phone cost? $700. For $50 more you can also get a detachable 360 degree camera.
While it is subjective as to which phone is ultimately "better" for you, I have to declare the OnePlus 5 to be the better choice overall -- at least on paper. The Essential Phone's aim to reduce bezels is to the user's detriment, with an odd cutout for the front-facing camera and the fingerprint reader being moved to the rear. While the higher resolution is fine, going above 1080p on a screen this size arguably does little more than drain the battery, which is significantly smaller than the OnePlus 5, by the way. While 8GB of RAM is probably overkill, it is double the Essential, all at $160 less.
So, which Android flagship smartphone will you buy?
Photo Credit: Kues / Shutterstock