Facebook Messenger video chats get a little sexier with new masks, filters and reactions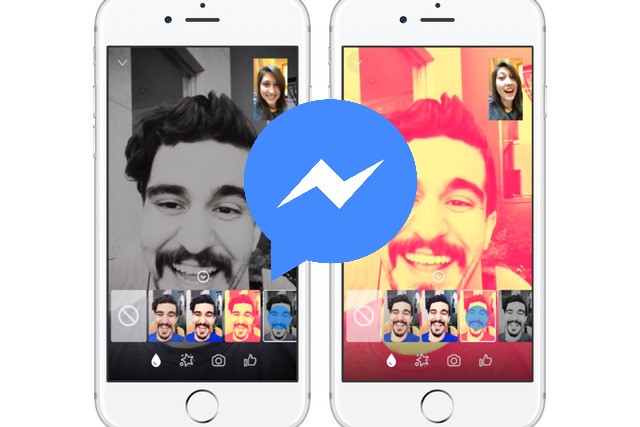 Facebook Messenger today receives a boatload of visual updates as the social networking company tries to appeal to a younger audience with video chat. The update sees Facebook continuing its expansion of reactions so they can now be used in video chats, but there are also other ways to spice up conversations.
The existing collection of masks has been bolstered with new additions -- complete with Easter eggs -- and there is also a range of filters to choose from.
Facebook says that filters are a way to "look and feel like your best self or express your current mood." In practice, it means tinkering with color and lighting settings. And yes, it is another example of Facebook borrowing from Snapchat. Writing about the arrival of reactions, Facebook says: "These reactions will animate onto the screen and then disappear, so you can express yourself in the moment. To keep the fun alive, most reactions have different versions depending on whether your face is on or off the screen."
Masks are -- as Facebook points out -- not new in themselves, but there are some new additions to the fold. In addition to animated effects, some masks have hidden features, so that's something to look out for.
One final new addition makes it easier to share screengrabs of your chats:
People like to take screenshots of their video chats and share them with friends -- whether that's one-on-one with your sibling or in a group with your best friends. Messenger video chat now has a new feature to easily capture and share your memories. Simply tap the camera icon to take a picture of your video chat to save it to your phone's camera roll. From there, decide if you want to post it to your Messenger Day or other social media accounts. You can also send the picture to the person or group that you're video chatting with. So, throw on a love reaction, black and white filter, or flower crown mask and snap a pic with your friends and family.