QuickViewer is a very, very, very fast image viewer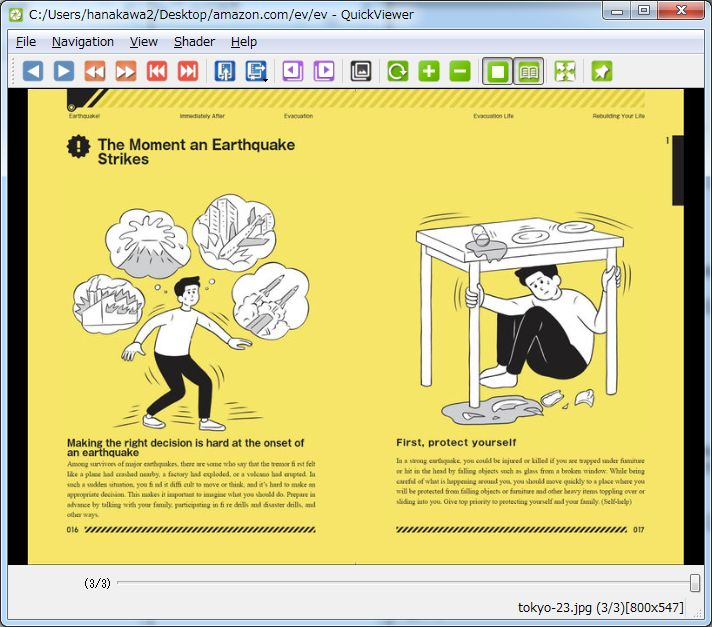 QuickViewer is a portable open-source image viewer which shows and navigates pictures with the maximum possible speed. The developer has built in multiple optimizations, including reading images before they're required and displaying them with OpenGL.
How effective is this? We used QuickViewer, IrfanView and Windows Photos to work through 385 images as fast as they could manage, displaying each one at full screen.
Windows Photos came last, unsurprisingly, taking a minimum of 98 seconds to work through the full set. IrfanView was much faster at 32 seconds, but QuickViewer won out with a seriously speedy 17 seconds.
Bonus features include the ability to directly read images in archive files. This includes the comic book archive formats CBR and CBZ, and the two-pages-at-once spread viewing feature makes for a more natural reading experience.
Apparently the program can create Catalogs of many thousands of images, and search them with auto-generated tags. When we tried this the program repeatedly added multiple copies of each image, until eventually we gave up. Maybe you'll be luckier.
There are more issues elsewhere, which isn't a big surprise for a version 0.7.5. You can't zoom by spinning the mouse wheel; the Display EXIF option did nothing for us; there's claimed RAW support, but it missed some common formats.
The program is being rapidly developed, though, with four releases in the first 15 days of June, so we expect improvements will be here very soon. In the meantime, the current version could be worth the download for its speed alone. Take a look.
QuickViewer is available for Windows 7 and later.