Store and synchronize your passwords with the free KeePassXC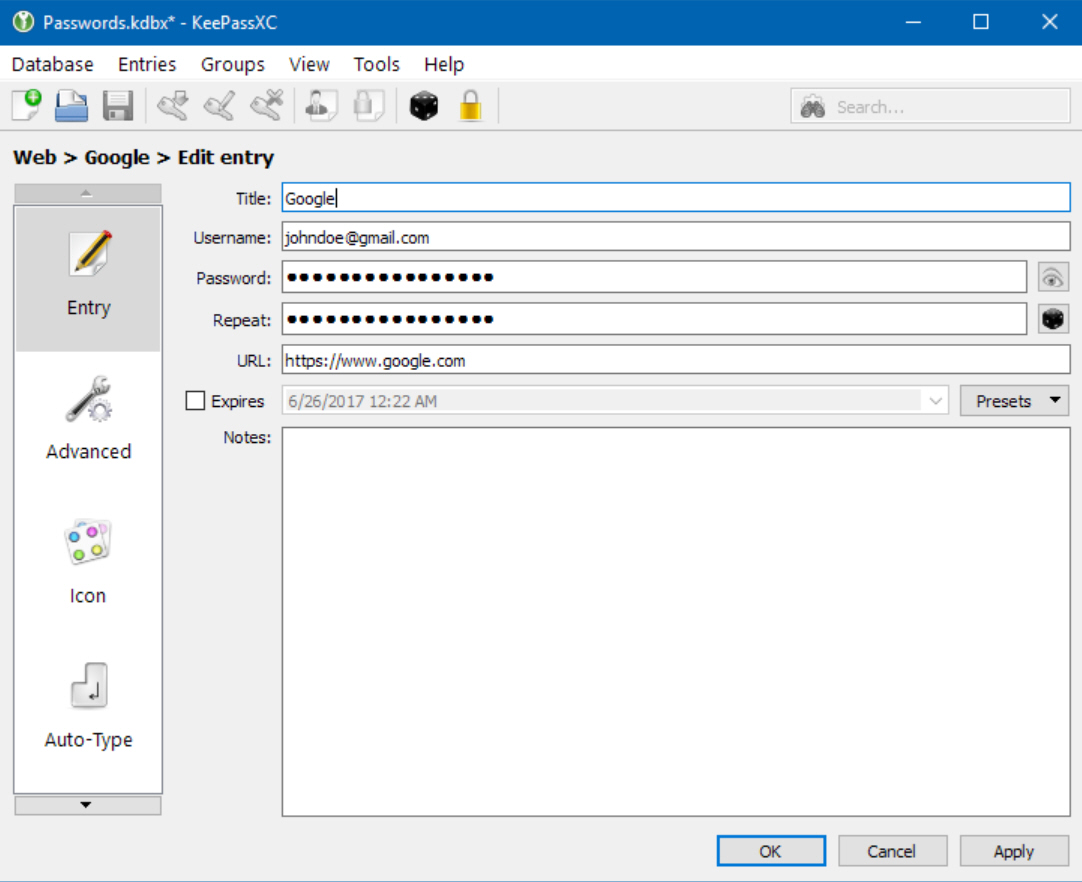 Accessing your data is becoming tougher with two-way authentication, multiple password entry options and having to answer 'secret' questions where you can't always remember the answer.
The most obvious answer is to write down your information, passwords and other login information. Problem is, this is no good if you're using your laptop on the road or working away from home.
The solution is a dedicated password manager which will enable you to store and retrieve your login information from a single secure master pass. This means you only need to remember the single password to access the rest of your collection and it's wise to have multiple passwords serving different websites, especially when Chrome, Safari and Firefox will recommend a secure random pass when you create a new account through a website.
Of course, the most obvious solution would be to consider a commercial password manager such as 1Password or Password Safe, but do you need to pay a license fee just to be able to securely store passwords on your own computer?
KeePassXC is the Community Edition of the popular KeePass application. A freeware cross-platform password manager, which secures your data through a 256-bit key AES algorithm, this tool is actively developed by the community, meaning that bug fixes and new updates are issued swiftly. Through the Passlfox and chromelPass browser plugins, you'll be able to access your passwords without opening KeePassXC, which is ideal for quick form-filling and website access.
KeePassXC isn't just limited to storing your passwords. We use our password manager to keep a record of personal information such as a driver's license, password, making it a central source for data when accessing an online form. How many times have you booked a plane ticket, forgetting you need your passport number to hand when you check-in? You can also use a password manager to securely store your software activation license codes and other data you might need to access again in the future, from your computer.
Although KeePassXC doesn't include any cloud synchronization, it's easy to synchronize your data through third-party sources such as Dropbox or Google Drive. Simply create a password database and save the file to your favourite cloud-sharing which will automatically push the updated database file across your devices, meaning your password database is accessible on your desktop PC as it is on your Macbook.
KeePassXC is available now for Windows, Mac and Linux.