LG's new Q8 might be a better buy than the G6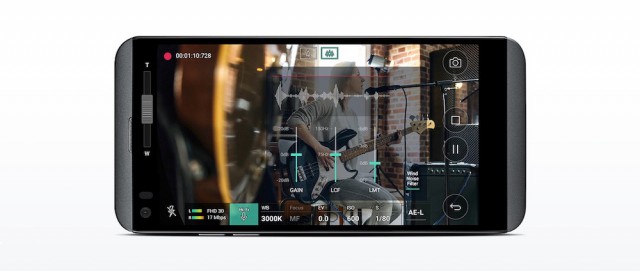 If you ignore its G and V series, LG makes some rather boring smartphones. Its new Q8 is an exception though. It may not have a premium design, like a high-end device does, but it is really close to flagship territory in terms of specs. In fact, it's nearly on the same level as its bigger brother, the G6.
The Q8 packs a 5.2-inch display with a resolution of 1,440 by 2,560 and it also has a secondary screen, with a resolution of 1,040 by 160. It's powered by a Qualcomm Snapdragon 820. There's 4GB of RAM on board and a 3,000mAh battery too.
The camera is pretty cool too. Well, I should say cameras, because the Q8 has two on the back, an 8MP camera with a wide-angle lens and F/2.4 aperture and a 16MP camera with an F/1.8 aperture and narrower field of view. On the front, you'll find a 5MP camera with an F/1.9 lens.
This is pretty good for a device that's not labeled as a flagship. And that is not all, as the Q8 also has Hi-Fi Quad DAC for better audio quality, IP67 water and dust-resistance, and Android 7.0 Nougat as well.
Like other devices with premium aspirations, there's a fingerprint sensor on it as well. The 4G LTE, Wi-Fi 802.11ac, Bluetooth 4.2, NFC and USB Type-C features are, at this stage, a given.
LG doesn't say how much the Q8 will cost when it hits European markets this week, but because it is designed to address "the needs of customers who want the best content creation device without paying for extra features they don't want or need" it is likely to significantly undercut the G6.
It will be offered in a single color, namely Urban Titan. And it will be available in Asia too, starting next month.