ConeXware releases PowerArchiver 2017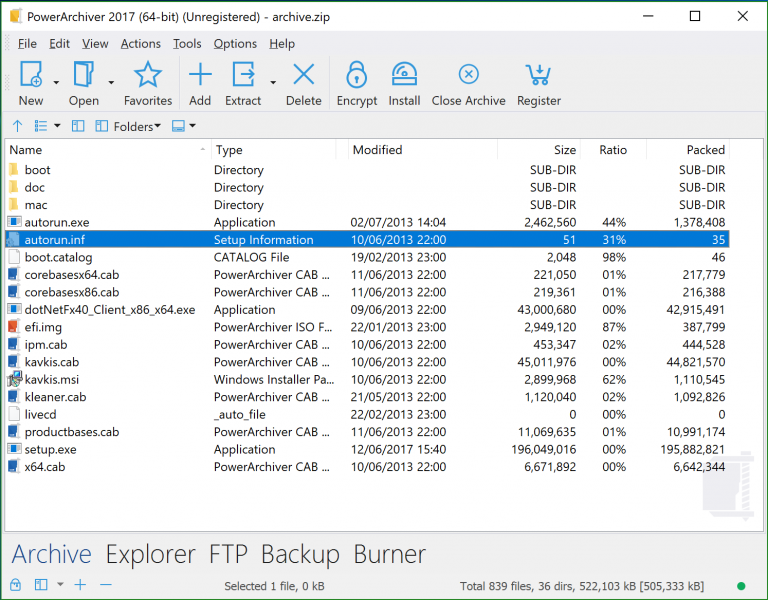 Despite the rise of fast broadband and various social sharing cloud services, it's always wise to archive your files for distribution. Indeed, in many cases you never know who is going to download your shared files, so you want to pack them up in the smallest possible archive so the downloader can obtain them as quickly as possible.
An archive management tool is one of our go to applications, especially when working with files each and every day.
There are free archive management tools which enable you to handle your files, but there's nothing as comprehensive as PowerArchiver 2017, which has just been updated with a whole host of new features.
So, what's new? ConeXware is keen to point out a brand new Advanced Codec Pack (.pa), developed in-house, which is the fastest archive management system on the market, enabling you to create archives 30-70 percent faster than any other technology. The big downside is, of course, that other users might not be able to open your new ".pa" file, especially on a Mac.
PowerArchiver 2017 includes far more than a brand new file format. You get full 64-bit support, an improved ZIP engine (10-15 percent faster), a new dual-pane format, Office add-ins for managing files from within Word or Excel, a new portable version and a number of smaller fixes.
PowerArchiver 2017 is available now. You can download a trial version and the Standard edition can be purchased for $22.95/€22.95.