eBay's new Image Search and Find It On eBay tools let you find items using a photo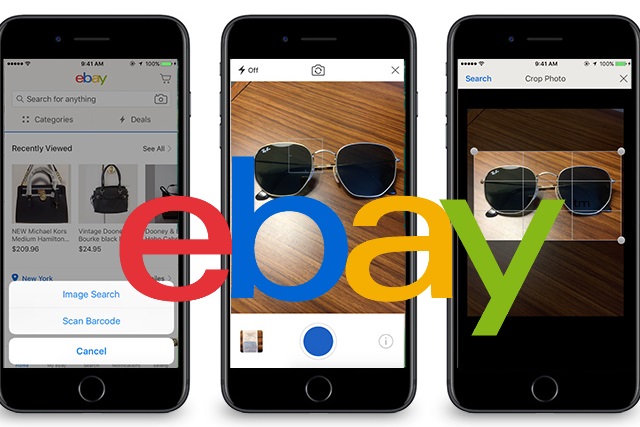 Finding what you're looking for on eBay can be tricky. You need to find the right words to home in on exactly what you mean, and there's no guarantee that the seller will use quite the same wording. Far better, you might think, to be able to search using a photo of the item you want.
eBay agrees. With Image Search, users can take or upload a photo from their camera roll to search for matching items. The second new tool, Find It On eBay, can share images from the web -- including social media -- to eBay and use them to conduct searches. eBay says both features are facilitated by artificial intelligence and machine learning.
The idea behind both tools is, of course, to drive sales. eBay doesn't want people to see something they like when they are out and about, and either forget about it, or find they are unable to describe it in sufficient detail to find it on the site. Similarly, eBay is keen to translate random finds people may make on the likes of Pinterest into sales.
Mohan Patt, vice president of Buyer Experience at eBay says:
Moments of shopping inspiration can come at any time, whether you're walking down the street or browsing your social media feed. At eBay, we're focused on creating new complementary technology that helps our millions of shoppers easily find the things they love at the best value. eBay Image Search and Find It On eBay make it possible for people to shop eBay using any image or photo that inspires them.
The new features will roll out this fall, and at launch Image Search will be supported on both Android and iOS. Initially, Find It On eBay will only be on Android.