D-Link Covr AC3900: a solid choice for the most demanding Wi-Fi users [Review]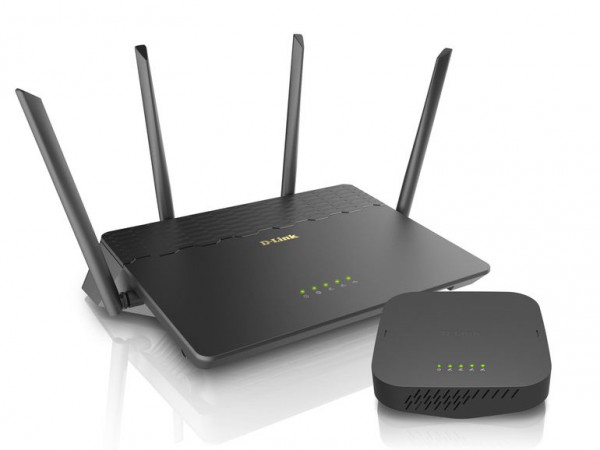 Tell me if this sounds familiar. You finally broke down and shelled out a bunch of money on the latest 4K HDR TV, or laptop, or computer monitor -- or all three. You eagerly sign into your favorite streaming service, navigate to the 4K Ultra HD section, and break out the popcorn.
And then...buffering...dropped connections...and that streaming provider so very conveniently bumping you down to a lower resolution so you can have a "better" and interruption-less experience.
Shoot. Time to call your ISP and request an upgrade to the highest-tier Internet speeds they can provide. Sure it's an extra $40 per month, but that's an essential expense for the best streaming entertainment experience. The only problem? You're still seeing the occasional buffer screen or dropped connection. What the heck did you just agree to pay that extra money for?
Finally, you realize the missing piece in your setup: you need a better router.
Enter D-Link's new Covr AC3900 Whole Home Wi-Fi System.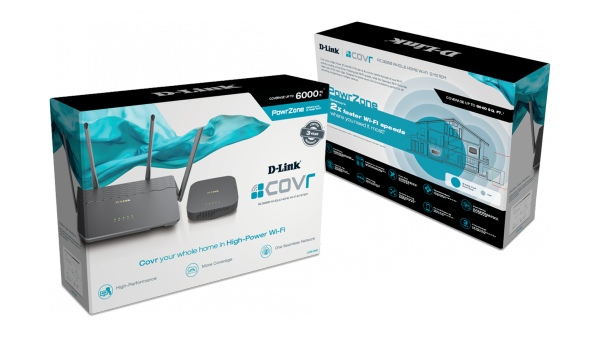 The bundled option contains D-Link's COVR-2600R router as well as a COVR-1300E range extender. Together, D-Link says the system can provide consistent and uninterrupted Wi-Fi speeds across a massive 6,000-square-foot range.
The company further claims that the device can provide Internet speeds of up to double those of Wi-Fi systems that use AC1200 technology -- commonplace among standard consumer routers.
So, does the real-life performance live up to those claims?
I love my three-floor townhome-style apartment, but I had simply just begun to accept as fact that I would never be able to have a strong Wi-Fi connection on the top floor. The reinforced concrete walls are great for soundproofing...but also great for weakening wireless Internet signals. I tried multiple plug-and-play extenders, which helped slightly, but I was never able to replicate the speeds I would get when I was in the same room as my router.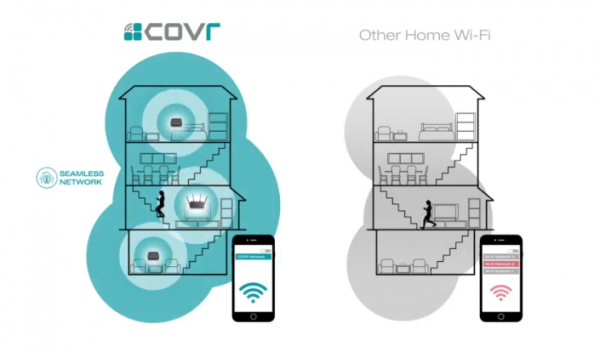 D-Link's system blew those other options out of the water. I ran speed tests while connected to my ISP-provided router compared to the D-Link device, and D-Link consistently outperformed -- indeed, often doubling the speed (or even more than double) compared to what my ISP router could deliver.
Moreover, running multiple high-intensity streams at the same time did not seem to hamper the speeds in any considerable way. While running Netflix 4K, Amazon Video 4K, PlayStation Now, and Xbox One Game Pass simultaneously in the same room, I ran another speed test and saw only a negligible decrease in speed -- nothing that prevented all of those services from running smoothly at the same time.
The strong and reliable speeds are due to the fact that the 2600R is using the powerful 802.11ac AC2600 wireless networking standard, but it's also because the device can seamlessly connect to and switch between the 2.4GHz and 5GHz connections from your modem, depending on which is providing the fastest option at any given time. That's one of the biggest competitive advantages of the product.
Other advantages include the fully-featured D-Link Wi-Fi app for Android and iOS, which allows you to easily pair up everything during the initial setup, as well as tweaking options whenever you want. Among the additional options are parental controls, creating guest Wi-Fi networks, and creating and managing device blacklists. It also lets you manage additional extenders, sold separately, in case you're royalty (or a business) and have more than 6,000 square feet of space to play around with.
At $299.99, the D-Link Covr AC3900 is decidedly the top of the top shelf of consumer Wi-Fi solutions, but for those who demand nothing but the best reliability for the most intense, high-capacity data applications in every corner of their house, it will not disappoint.