Google improves Gboard keyboard for iPhone with YouTube and Maps support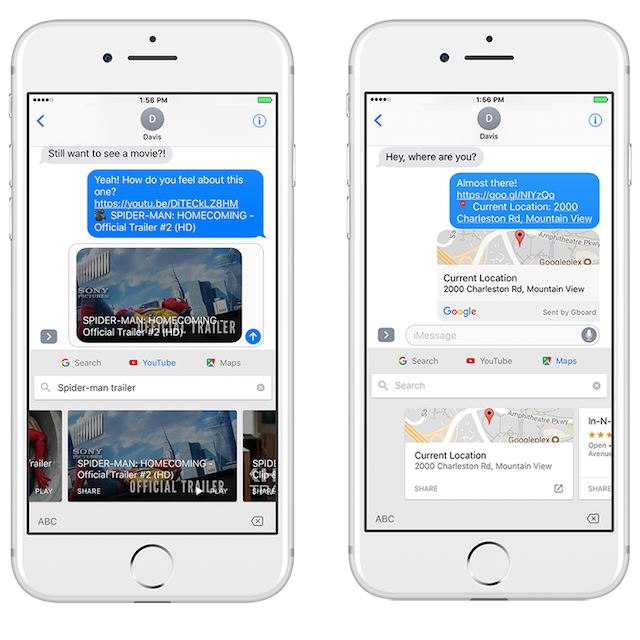 When Apple added support for third-party keyboards on iOS, many users were excited. To be honest, I was not, however. While I appreciate having the choice, I much prefer privacy. You see, when you add a third-party keyboard, the developer can potentially intercept your keystrokes. If you are OK with that, more power to you. Me? I'll stick to the stock variant, thank you very much.
But OK, let's say you don't like Apple's keyboard and trust Google with your entries. If that is the case, the search giant's Gboard is a very impressive offering. It is more than just a keyboard, as it adds the ability to easily insert things like gifs, plus do Google searches. It even offers swipe-style typing, meaning you can glide from letter to letter rather than peck. Today, Gboard gets even better thanks to new Maps and YouTube functionality. Google has also added support for drawing, plus three additional languages -- Arabic, Farsi, and Hebrew.
"To all the Gboard fans out there: we're adding some clutch additions to your favorite keyboard companion. Now with a tap of the G button, you'll have access to both Maps and YouTube, making it easier than ever to share location and video content in any messaging app. Whether you're coordinating a rendezvous point at the park or dinner plans at a nearby restaurant, meeting up with friends and family has never been easier. Just tap the G button then 'Maps' to share your current location or a local address," says Alan Ni, associate product manager, Google.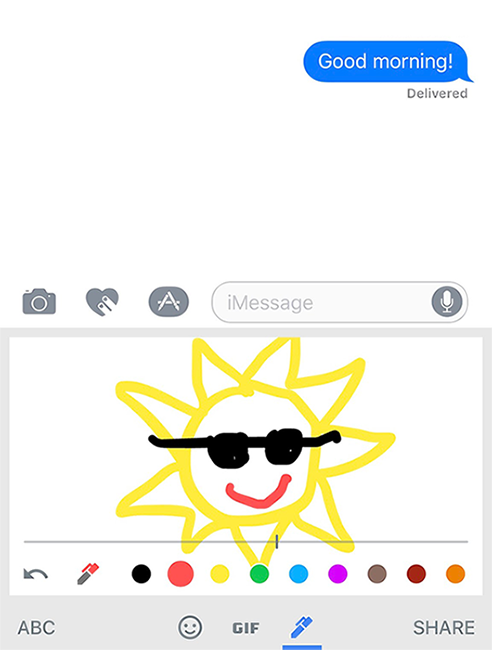 Ni also says, "You'll also see a new 'YouTube' tab to make it easier to send YouTube videos -- like this toddler busting his brother out of a crib or classics like Charlie bit my finger -- right from Gboard. For you artists (or doodlers!), you can now use our new Ink feature to draw and share your creations right from your keyboard. Just tap on the emoji button followed by the pen icon and get to to work!"
If you want to try this keyboard for yourself, you can download it here. I don't want to discourage you from using it, but keep in mind -- Google makes money from both advertising and tracking user data. Should you trust such a company with your text entry on your iPhone? That is for you to decide.
If you think these new features outweigh the potential privacy concerns, and you give it a try, tell me your opinion of it in the comments below.