Fractal Design launches 'Define C TG' chassis series with tempered glass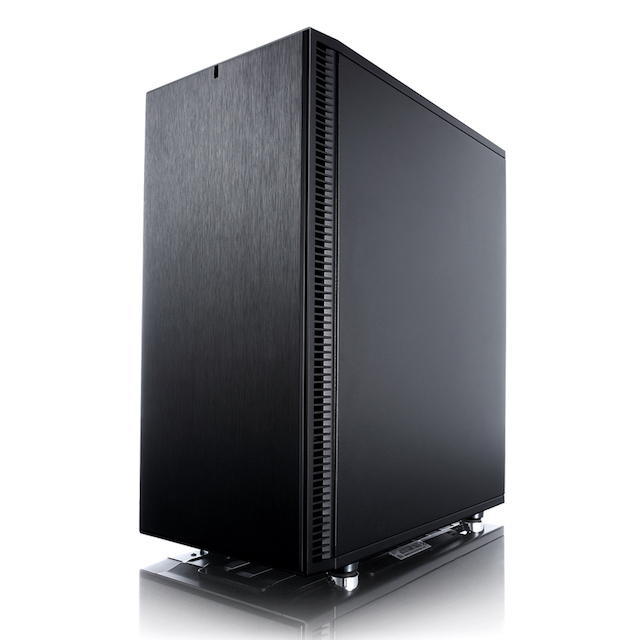 One of my favorite computer chassis-makers is Fractal Design. Why? Well, the company's designs are both affordable and no-nonsense. Rather than make its cases look like spaceships for children, the designers focus on conservative designs that real PC builders appreciate. In other words, they are not form over function. Don't misunderstand me, the chassis designs aren't boring; just classy rather than flashy.
Today, Fractal Design launches a tempered glass update to one of its most popular case series  -- Define C. If you aren't familiar these cases, they ditch the front cages, making the chassis less deep. This is not just better for aesthetics, but cooling too. I like this design, as far fewer builders are using optical drives or 3.5-inch hard drives -- it was wasteful to have empty space at the front. There is still room for SATA drives, however, underneath the shroud -- which is also home to the power supply unit. This new "TG" variant with tempered glass makes a great case even better.
"So many cases on the market today are made to be all things to all people. However, for many this results in a chassis full of empty bays, unused mounts and excess bulk. Created for those who demand a flexible platform for a powerful ATX or Micro ATX build that wastes no space, the Define C TG Series is the perfect solution to satisfy this balance of capacity and efficiency while opening up the side thanks to a full tempered glass side panel. Smaller than the usual ATX and Micro ATX case, the Define C TG and Define Mini C TG with its optimized interior provides the perfect base for users. The open air design offers unobstructed airflow across your core components with high performance and silent computing in mind at every step," says Fractal Design.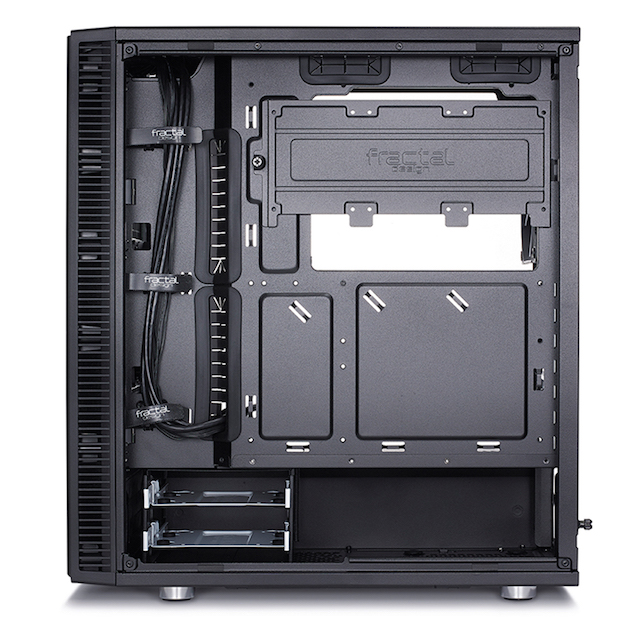 ALSO READ: Lian Li launches jaw-dropping DK-05 motorized adjustable desk PC chassis
The company also says, "Extensive cooling support via both air and water are offered to make sure even the most powerful systems can be cooled effectively. Carrying signature Define series traits, the Define C TG Series brings with it that iconic front panel design, dense sound dampening material throughout and ModuVent technology in the top panel. Those wanting to remove the ModuVent to add more fans or a radiator can install in its place the new magnetic dust filter and a built in power supply shroud helps offer an unmatched level of cable management."

Fractal Design shares the following features of the 'Define C TG' chassis series.
Define Series sound dampening with ModuVent technology for silent operation in a compact full ATX or Micro ATX form factor
Optimized for high airflow and silent computing
Tempered glass side panel for a clean looking exterior with full interior visibility
Side and front panels are lined with industrial-grade sound dampening material
Flexible storage options with room for up to 5 drives
Comes with two preinstalled Fractal Design Dynamic X2 GP-12 120 mm fans optimized to deliver maximum airflow while still maintaining a low noise level
Open air designed interior creates an unobstructed airflow path from the front intake to the rear exhaust
Easy-to-clean high airflow nylon filters on the front and base with full PSU coverage and front access for convenience
Includes optional top filter to prevent dust buildup when ModuVent is removed for additional fan slots
Power supply shroud conceals drive cage and excess cabling for an even quieter and cleaner looking interior free of airflow obstructions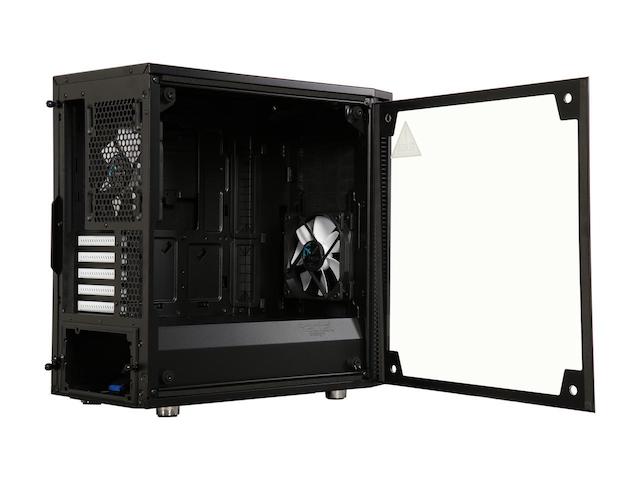 There are two cases in this series. The Define C TG, which is for full ATX builds can be had on Newegg here for $94.99. The Define Mini C TG which is for micro ATX, is here for $5 less than its big brother. The pricing is quite aggressive, making both products a smart buy for a new build.
What do you think of the Fractal Design 'Define C TG' chassis series? Does the tempered glass make a big difference? Tell me in the comments below.