From hack to product: soon you'll be able to control Windows 10 with your eyes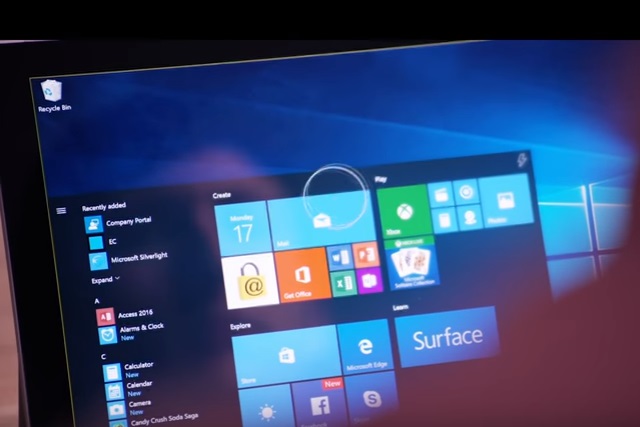 There are a lot of accessibility options built into Windows 10 at the moment, and soon there'll be a new feature. Brought about by an idea raised at Microsoft's 2014 hackathon, the company is bringing Eye Control to its operating system.
As the name suggests, Eye Control gives users the ability to control and interact with Windows 10 using eye movements -- something which is incredibly useful for anyone with limited movement. The feature is destined for inclusion in a future version of Windows 10, but a beta version will be made available to Windows Insiders.
The project is born part from Microsoft's mission to "empower every person and organization to achieve more," and partly from a challenge laid down by former NFL player Steve Gleason. Gleason has the neuromuscular disease amyotrophic lateral sclerosis (ALS), and he wanted to use technology to overcome the limitations his condition imposed on him.
Microsoft has worked with assistive technology firm Tobii to make it possible to control an on-screen keyboard and mouse with eye movements. In a post on the Microsoft Accessibility Blog, the company says:
Eye Control makes Windows 10 more accessible by empowering people with disabilities to operate an onscreen mouse, keyboard, and text-to-speech experience using only their eyes. The experience requires a compatible eye tracker, like the Tobii 4C, which unlocks access to the Windows operating system to be able to do the tasks one could previously accomplish with a physical mouse and keyboard.

Right now, Eye Control is in beta and people interested in early testing and providing feedback can sign up to be a Windows Insider.
Check out the video below in which Microsoft shows the journey Eye Control has taken from hack to product: