Report: LTE Apple Watch is on the way this year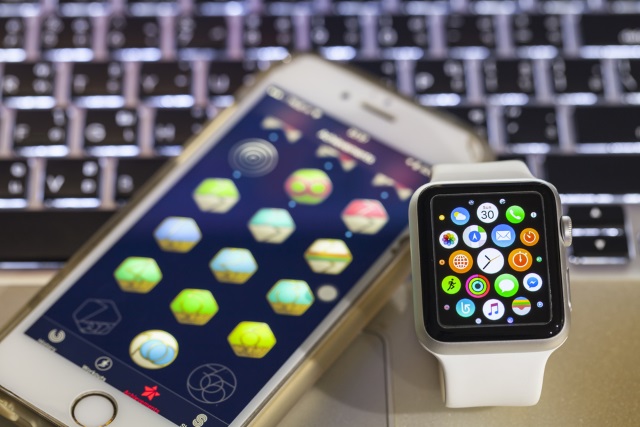 One of the limitations -- if you want to class it as such -- of the Apple Watch is that it needs to be paired with an iPhone. But this could be about to change.
According to a Bloomberg report, Apple is preparing to launch a new LTE version of its smartwatch later in the year. This will eliminate the need to own an iPhone and enable owners to connect directly to the internet with their watch. The company is said to already be in talks with mobile providers in the US and Europe about an upcoming LTE Apple Watch (or Apple Watch series 3).
The requirement for an iPhone has existed since the launch of the Apple Watch back in 2015. While it is technically possible to use the watch without an iPhone, it's currently such a limited experience as to render it near-pointless. But if Bloomberg's report is correct, the LTE Apple Watch will be with us by the end of the year and will be able to go online independently of a phone.
Intel is said to be providing the LTE chips, and the untethering from the iPhone would almost certainly help to boost Apple Watch sales. Apple is yet to publish any sales figures for its wearable, but Tim Cook has said that it is the best-selling smartwatch in the world. But smartwatches are still something of a niche product, and Apple will be understandably keen to do whatever it can to increase the appeal of the Apple Watch -- making it a standalone device seems like a perfect starting point.
What will be a concern, however, is battery life. In its current tethered form, the Apple Watch is spared a great deal of hard work by offloading tasks to an iPhone. This will not be possible with an unpaired LTE Apple Watch, and it's clearly something that Apple is concerned about. The company had reportedly been working towards releasing an LTE smartwatch last year, but battery life issues lead to a delay.
Apple is due to launch the iPhone 8 in September, and it's possible that we'll hear more then about not only watchOS 4, but also the Apple Watch LTE.
Image credit: DM studio / Shutterstock