Facebook clamps down on address cloaking to protect users from spam and porn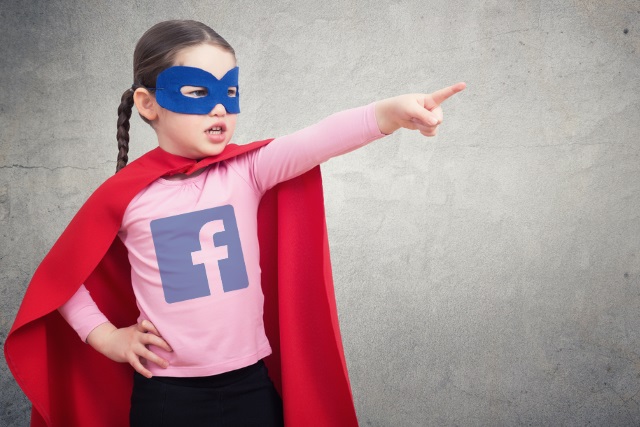 Facebook has introduced a ban on address cloaking, a technique used to bypass review procedures and display content that violates the social network's policies.
Cloaking is used to disguise the true nature of posts and ads from reviewers, so they will see different contents to real-world users when they click through. Facebook says that it will be working with other companies to find ways to fight cloaking and implement punishments. AI will be called upon to do some of the legwork.
Facebook is particularly concerned about cloaking because of the "negative and disruptive experiences" it creates by displaying pages about "diet pills, pornography and muscle building scams" to people. Despite the disruption caused by the technique, it has not been explicitly banned on Facebook until now. Advertisers and pages found to be using cloaking will be banned from the platform.
Facebook says:
We are utilizing artificial intelligence and have expanded our human review processes to help us identify, capture, and verify cloaking. We can now better observe differences in the type of content served to people using our apps compared to our own internal systems.

In the past few months these new steps have resulted in us taking down thousands of these offenders and disrupting their economic incentives for misleading people.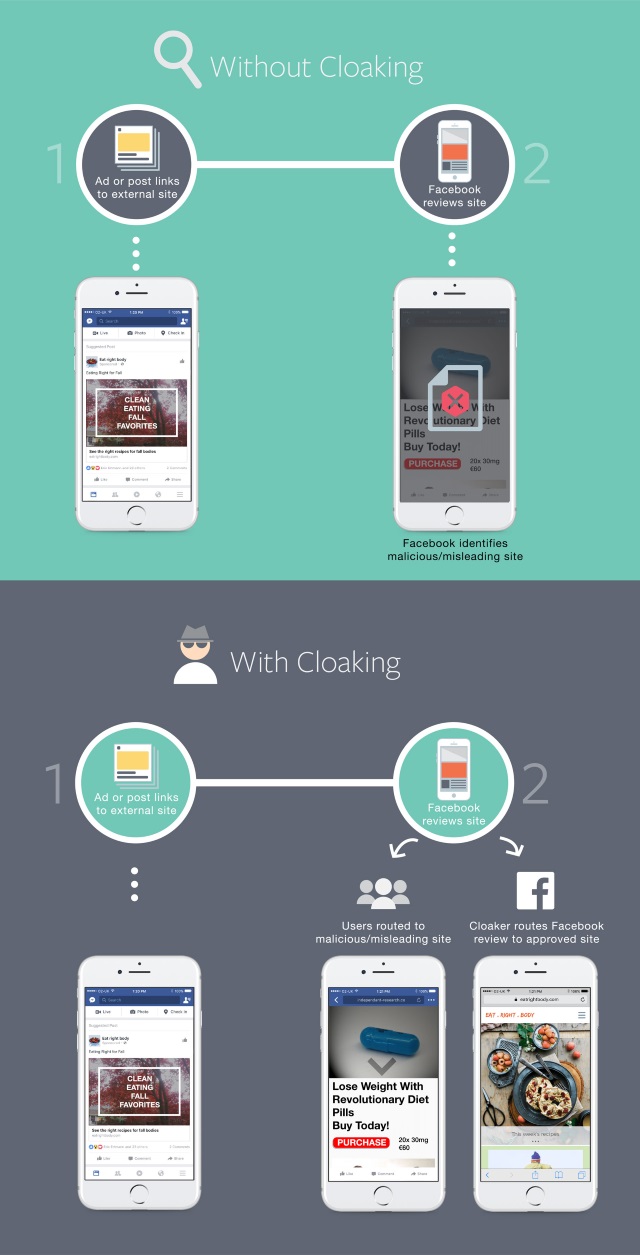 The company says that as there is no legitimate use for cloaking, the introduction of a ban will not affect ordinary users.
Image credit: Ravil Sayfullin / Shutterstock