Opera kills off its free data-saving app, Opera Max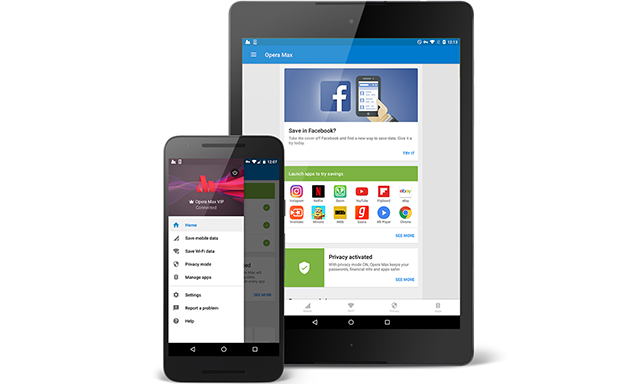 Opera Max -- the free data-saving and VPN-like tool from the team behind the Opera web browser -- is being killed off.
The app has been removed from Google Play with immediate effect, and there will be no more updates. Opera is not really giving a reason for the sudden decision other that the fact that Opera Max had "a substantially different value proposition than our browser products."
The announcement will come as bad news for anyone who had come to rely on Opera Max to keep their data usage in check, particularly when traveling. It's a similar idea to the data-saving functionality that's now built into Chrome, and Google's muscling in on the territory could partly explain Opera's decision.
On the Opera blog, the team behind the software says:
Opera Max, the app that allowed users to manage and reduce data usage across their Android mobile phone applications, was initially released in 2014. Opera has now decided to discontinue Opera Max. The product had a substantially different value proposition than our browser products, and represented a different focus for Opera. We, therefore, focus on our browsers and other upcoming services.

As a consequence, there will be no further upgrades for Opera Max moving forward. The application has also been delisted from the Google Play store catalog.

The Opera Max service will remain intact for our existing users for a period of time. We will inform these users about the termination of server-side support in due time.
Will you mourn the loss of Opera Max, or have you already migrated to another app?