YouTube introduces a breaking news section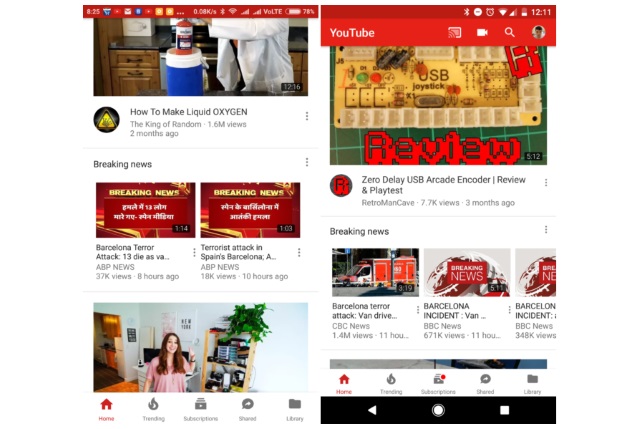 To make it easier for people to access up to date information about what is going on the world, YouTube is adding a "Breaking News" section to its website and mobile apps.
The new section takes the form of an additional video carousel, and it provides access to new stories from a number of sources. At the moment, not all users are seeing the Breaking News carousel, and Google has not made an official announcement about it, but it does seem to be spreading out at the moment.
The new section was first noticed by Android Police who notes that it is possible to hide it if you're not interested in being kept abreast of news via YouTube. Some commenters on the site say they have seen the Breaking News section for some time, so it's possible that Google has been conducting tests with some users.
At the moment, it is not clear how the stories or sources are selected for inclusion in Breaking News. It could be that YouTube is curating individual stories, but it could also be algorithm-powered.
Have you spotted this section yet?
Image credit: Android Police