Microsoft releases Windows Server Insider Preview Build 16267, but forgets to add new features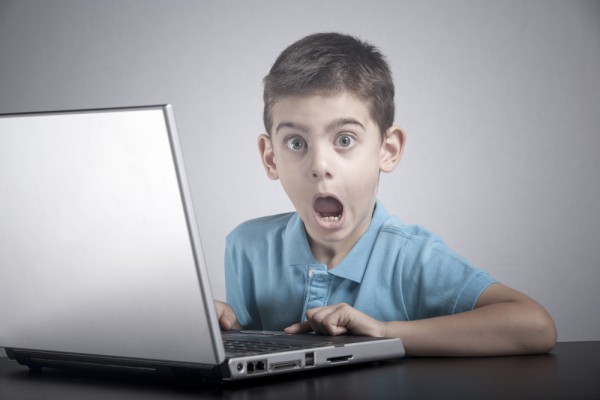 The Windows Insiders program is both cool and annoying. It is cool because it lets enthusiast users experience new Windows features and contribute feedback to make the operating system better. It is a bit annoying, as these testers aren't paid for their volunteer efforts. Even worse, the Insider builds will seemingly never end, meaning some users will forever be using an unstable operating system. Yes, that is their choice, but sometimes people can't help themselves. Hell, it can be argued that their feedback is tainted, as they are maybe never really experiencing the stable releases.
Microsoft has chosen to expand the Insiders program to Windows Server too. Today, the company pushes out Server Preview Build 16267, but there is something weird -- the company forgot to include any new features! In fact, the announcement literally says "There are no new features in build 16267." OK, yes, I am being facetious (and a bit snarky) when I say Microsoft "forgot" to include features, as technically updates and fixes alone are worthy of a new build. Still, for all the effort put in by the testers, a feature or two would be appreciated -- throw em' a friggin' bone!
"Today we are pleased to be releasing Windows Server Insider Preview Build 16267 to Windows Insiders. To obtain the build, registered Insiders may navigate directly to the Windows Server Insider Preview download page. Matching symbols and the Remote Server Administration Tools (RSAT) packages are available on the same page. When installed on a Windows 10 client, RSAT allows a user to remotely manage and administer Insider Preview builds of Windows Server via GUI tools. Valid on Windows 10 client builds greater than 16250. For the best experience, the Windows Server team recommends a clean install," says Dona Sarkar, Insiders Program, Microsoft.
Sarkar shares the following "general scenario highlights" and "known issues."
Developers and Containers:
New base container images (available on Windows Insider Docker Hub repo)

Optimized Nano Server base image (over 70% smaller)

The .NET team is providing a preview image based on Nano Server with .NET Core 2.0
The PowerShell team is providing a preview image based on PowerShell 6.0

Optimized Server Core base image (over 20% smaller)

Support for SMB volume mounting
Infrastructure for Orchestrators

Networking enhancements for ongoing Kubernetes work
Named pipe mapping support

Bug fixes, performance enhancements
Cloud Guest:
IIS

TLS info: administrators can make specific recommendations to default to HTTPS

Disaster Recovery

Storage Replica Test Failover

Guest + Host better together

vPMEM in Guest: Tenants can use and manage PMEM/SCM
Tenant-Aware VM Start Ordering: App Ready / OS Heartbeat for better load balancing
Guest RDMA

Improvement in time accuracy
Azure enlightened clusters – optimized to run on Azure IaaS
Cloud Host:
Software Defined Data Center (SDDC) host

Security

Shielded Linux VM
SDN: Encrypted virtual networks
Secure clusters
SMB 1 disabled by default

Resiliency and Availability

SDN: Reduced downtime for tenant connections through gateways
Spaces Direct: Scoped Spaces to mitigate impact of multi-node loss
Spaces Direct: Marginal drive handling for predictive detection of drive failures

Efficiency

Data Deduplication available for ReFS
New Data Deduplication DataPort API for optimized ingress/egress
Space efficiency with ReFS Compaction
Performant Spaces Direct Multi Resilient Volumes (MRV)

Hyper-converged Scale

Cluster Sets: Significantly increases hyper-converged SDDC cloud scale by grouping multiple clusters into a larger fabric

Hardware support

Support for Storage Class Memory (SCM) in Spaces Direct
Known issues 
Cluster Sets: A couple of key functionalities to enable end-to-end testing of Cluster Sets scenarios are not present in this build, so defer all evaluation of this scenario to a future build.
When a computer runs the Windows Preinstallation Environment (WinPE) from a local drive, the EFI system partition, which contains the WinPE image (boot.wim), does not have a drive letter assigned. This issue can adversely affect some automation.
Apps that call into the firewall, such apps that use networking, may become unresponsive until the user reboots because of an application hang end-task error (0xCFFFFFFF) in the Windows firewall API library (FirewallAPI.dll), which occurs when the library is blocked on an advanced local procedure call (ALPC) port while attempting to diagnose a connection failure and retrieve information.
A stop error may occur during volume repair in a cluster. The recommended workaround is to restart the computer. No corruption or data loss is expected.
Photo credit: Yiorgos GR / Shutterstock