Facebook updates On This Day to make it even more remember-y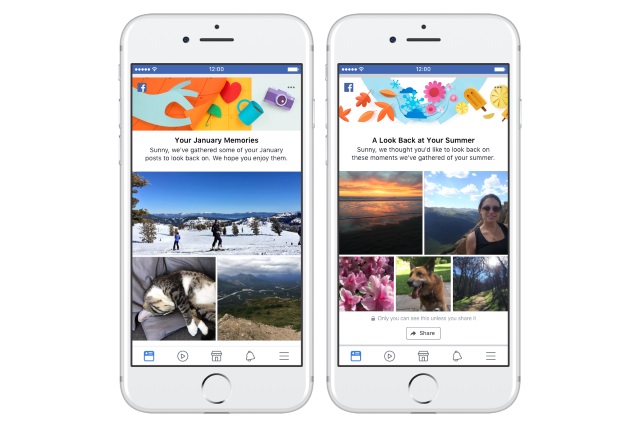 If you have yet to be granted access to Facebook's trip-down-memory-lane feature, On This Day, now you're in luck. The social network has opened up the feature to all of its two billion users.
At the same time, Facebook is introducing some interesting extras, and taking steps to ensure that more negative memories are not surfaced for you. On top of this, there are new seasonal memories and new ways to celebrate friendships.
In addition to the daily memories that many Facebook users have become accustomed to, there are now also monthly and seasonal roundups to jog your memory. This means that you'll be given occasional reminders about, say, what you posted about throughout the summer. Just as with On This Day, the new memories can be shared on your timeline.
The social network is also rolling out an "achievement" style feature. What this means is that when your friend list hits a certain figure, or a lot of people like a particular post of yours, you'll be notified in a celebratory way.
In announcing the new features, Facebook also says:
We've received input from people over the past two years and have worked to improve On This Day, such as making controls and preferences easier to access. On This Day is one of Facebook's most popular experiences and we're excited that this feature is now available to everyone on Facebook.

Finally, we know that occasionally there are some memories that may spark negative feelings that you would rather avoid. We've invested a lot in developing ways to filter content that will select photos we believe may be the most relevant and enjoyable to you.