Dell unveils its first Windows Mixed Reality headset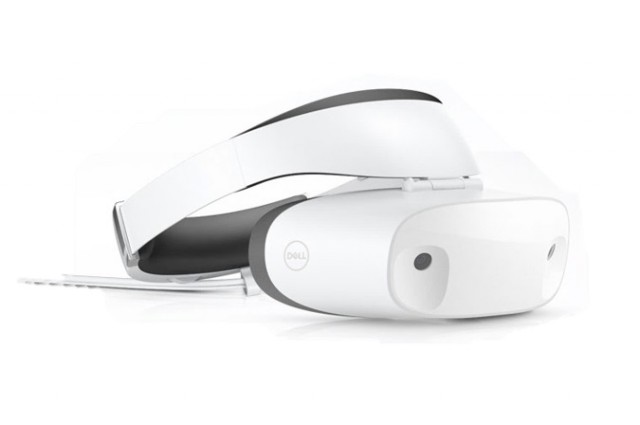 Windows Mixed Reality headsets are coming, and Dell is among the first of Microsoft's partners to showcase its entry in this market. Called the Visor, it's said to feature the same technology that's found in the software giant's HoloLens, but at a fraction of the cost.
Dell says that the Visor will be available in a few months in the US for $349.99, which is $2650.01 less than what you can expect to pay for the Development Edition of HoloLens today. Let's take a closer look at it.
The Visor features a flip-up visor (which is likely where its name comes from), padding for the head, a thumbwheel band adjustment and weight balancing. The cables are routed to the back. The white finish is said to be clean and durable, though whether it lives up to those claims remains to be seen.
The inside is where things get exciting. There are tracking cameras with a 360-degree panoramic view, which allows the Visor to scan the surroundings. Dell says that it's included "platform-agnostic communication," which should give users the possibility to interact with folks using other mixed reality headsets "down the road."
There are also controllers available, which can be had separately for $99.99 or as part of a $449.99 bundle, that provide haptic feedback, and thumb stick and buttons that the sensors within the headset track.