YouTube rolls out redesign and unveils new logo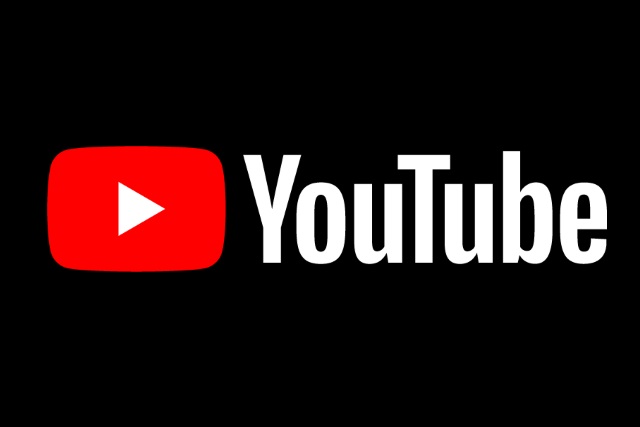 Redesigns are tricky beasts, almost inevitably dividing opinion and leading to questions about why things couldn't have just been left alone. Running the risk of a double whammy of complaints, YouTube has rolled out not only a redesign of its sites, but also a brand new logo.
Both the desktop and mobile versions of YouTube have been treated to a new look. It's the redesign that has been beta tested on users for a few months, and with a few extra tweaks, the company is ready to give everyone access to it. While a fresh lick of paint for the site and apps was expected, the new logo is rather more of a surprise.
The new logo is not a radical departure from its predecessor, but it's an important change nonetheless. The "Tube" part of the name is no longer encased in a red screen lozenge; the lettering has broken out completely and kerning has been tweaked. The brightness of the red used on the screen/lozenge icon has been ramped up, and there's now a play button featured in the logo. This also serves as the sites new icon.
The site-wide redesign is likely to get people talking as well -- not least because mobile users are going to be disappointed by the lack of dark mode. YouTube shares the following video to highlight some of the changes:
Over on the YouTube blog, Chief Product Officer Neal Mohan gives full details of the redesign:
Clean new design: We've made the header white to let content take the lead and moved the navigation tabs to the bottom of the app so they're closer to your thumbs. We also added new Library and Account tabs that give you easy access to what you're looking for.
Videos that move with you: One of the things we're working on is bringing gestures to YouTube. Earlier this year, we introduced a gesture that allows you to double tap on the left or right side of a video to fast forward or rewind 10 seconds. Give it a try! We already see billions of double taps per day. And I wanted to give you a sneak peek at another gesture I am really excited about. In the coming months, we'll experiment with a feature that lets you jump between videos with a simple swipe of your hand: just swipe left to watch a previous video or swipe right to watch the next one.
Watch at your own pace: Users love that they are able to speed up and slow down the playback of a video on desktop, and we're excited to bring this feature to the mobile app today, so you can enjoy videos at whatever speed you prefer.
Adapt to any video, beautifully: We've also been experimenting with new ways to display all videos in the best possible way. Soon, the YouTube player will seamlessly change shape to match the video format you're watching, such as vertical, square or horizontal. That means you'll always get the best viewing experience automatically – including vertical videos with no black bars on the sides!
Browse and discover while you watch: We recently added a feature that lets you view a row of suggested videos while you're watching in full screen. We're also working on transforming the area below the player so you can browse videos in totally new ways.
What do you make of the changes? A step in the right direction, or change for the sake of change?