Logitech Craft keyboard borrows heavily from Microsoft's Surface Dial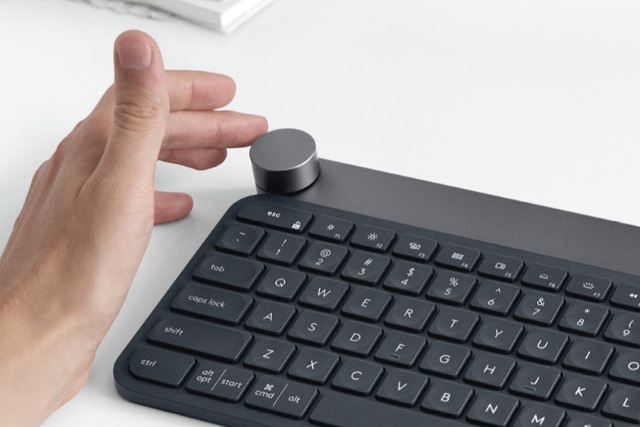 The latest device to be announced by Logitech is the Logitech Craft keyboard -- a wireless keyboard with a dial that's remarkably similar to the Surface Dial. It's so similar, in fact, that it's hard to imagine that Microsoft's lawyers aren't stroking their chins and wondering what to do.
Logitech refers to the new hardware as an "advanced keyboard with creative input dial," and the main target audience is people working with Photoshop or other design ventures. Of course, the company wants to appeal to as many people as possible, and points out that the dial -- known as the Crown -- is also useful in the likes of Word and Excel.
The Crown is sensitive to touches, taps and turns, and can be used to do everything from tweaking settings in Photoshop, to adjusting font sizes in Word. When rotating the Crown, the dial can turn smoothly or on ratchet mode depending on the task in hand. Profiles are available to download from Logitech that tailor the Crown for use in different applications.
Of course, for all its tappy, turny, dialy-ness, Craft is still a keyboard and Logitech makes much of the "unique spherical dishing of the keys" which improve typing. Proximity-sensitive backlighting can be manually configured, or set to adapt to lighting conditions, and Logitech says a full battery charge can last up to a week.
In the video below, Logitech gives a brief glimpse into how the Craft dial can be used:
Logitech Craft will be available from mid-September priced at $199.99 or £179. You can pre-order over on the Logitech website.