Facebook launches Crisis Response, a portal to find out about crises around the world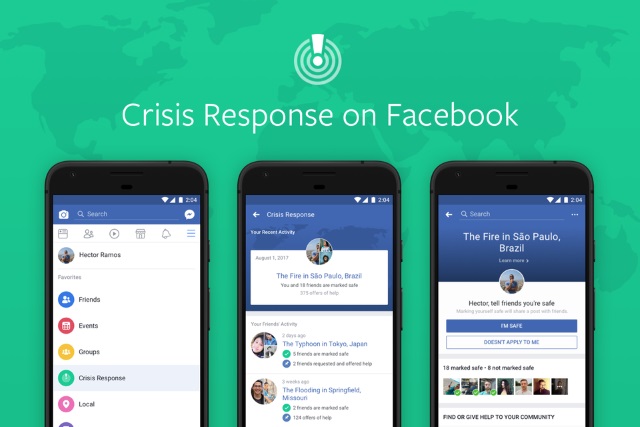 Facebook has today launched Crisis Response, a central hub that provides access to its various crisis response tools such as Safety Check. Over the years, the social network has gradually added more and more tools that serve to help those caught up in a disaster, and those who know them, and the new center pulls all of these into one place.
As well as serving as a central hub, Crisis Response on Facebook is also being bolstered by links to articles and videos posted on the site so users can be kept better informed about a given crisis.
The new center will be available to mobile and desktop users, and it's due to roll out to everyone over the next few weeks. Introducing the new center, Facebook says: "We have developed a number of crisis response tools, based on what we've learned from our community. When there is a crisis, people use Facebook to let their friends and family know they're safe, learn and share more about what's happening, and help communities recover. People will be able to access Crisis Response on Facebook in the upcoming weeks from the homepage on desktop or from the menu button on their phone."
Included in Crisis Response on Facebook are the following tools:
Safety Check: an easy way to let your friends and family know you're safe. It will continue to work the same way it does today and will be featured at the top of each crisis page if you are in the affected area.
Links to Articles, Photos and Videos: crisis-related content from public posts can help people learn more about a crisis.
Community Help: people can ask for and give help to communities affected by the crisis.
Fundraisers: let people create fundraisers and donate to support those affected by the crisis and nonprofit organizations helping with relief efforts.
Facebook also shares an infographic that shows the development of the company's crisis response efforts: