Google essentially buys human beings in $1.1 billion HTC agreement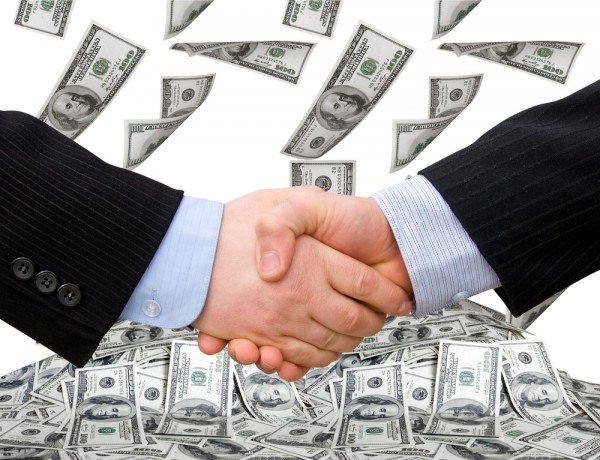 There have been rumors for a while now that Google was going to buy the struggling HTC. This seemed like a wonderful idea, as HTC makes great smartphones, which is good for the overall health of the Android market.
Today, a deal finally happens, but Google didn't buy HTC outright. Strangely, as the deal is laid out, the search giant has seemingly bought HTC employees. Yes, for $1.1 billion, the search giant has sort of purchased human beings -- plus it gets access to some intellectual property. HTC gets a much-needed big influx of cash.
"Google and HTC Corporation today announced a definitive agreement under which certain HTC employees – many of whom are already working with Google to develop Pixel smartphones – will join Google. HTC will receive $1.1 billion in cash from Google as part of the transaction. Separately, Google will receive a non-exclusive license for HTC intellectual property (IP). The agreement is a testament to the decade-long strategic relationship between HTC and Google around the development of premium smartphones," says HTC.
The company further explains, "This agreement also supports HTC's continued branded smartphone strategy, enabling a more streamlined product portfolio, greater operational efficiency and financial flexibility. HTC will continue to have best-in-class engineering talent, which is currently working on the next flagship phone, following the successful launch of the HTC U11 earlier this year. HTC will also continue to build the virtual reality ecosystem to grow its VIVE business, while investing in other next-generation technologies, including the Internet of Things, augmented reality and artificial intelligence."
In other words, HTC remains its own entity -- Google does not own it. Tomorrow morning, some HTC employees could be informed that they will eventually be sold to Google -- almost like when a professional sports player is traded to a different team. Yeah, it seems rather weird, but it looks like both companies are getting what they want/need.
Rick Osterloh, Senior Vice President of Hardware at Google says, "HTC has been a longtime partner of Google and has created some of the most beautiful, premium devices on the market. We're excited and can't wait to welcome members of the HTC team who will be joining Google to fuel further innovation and future product development in consumer hardware."
Of course, the deal does not close tomorrow -- the companies anticipate the agreement to be finalized in 2018. In the interim, it will apparently be business as usual at HTC and Google, but I am sure employees at both companies will have a lot of uncertainty until everything is approved.
UPDATE
I reached out to HTC for further clarification. The company replied with the following.
HTC has approximately 4,000 talented engineers and technical people powering the innovation behind all of the company's products and services, including our award-winning branded smartphones like the HTC U11, acclaimed VIVE virtually reality system, and consumer hardware for partners such as Google. Under the terms of the cooperation agreement, approximately half of these engineers and technical people will join Google upon closing. HTC continues to have a lot exciting things in the works, including a cutting edge 2018 product portfolio.
Image Credit: vovan / Shutterstock