Microsoft joins the Open Source Initiative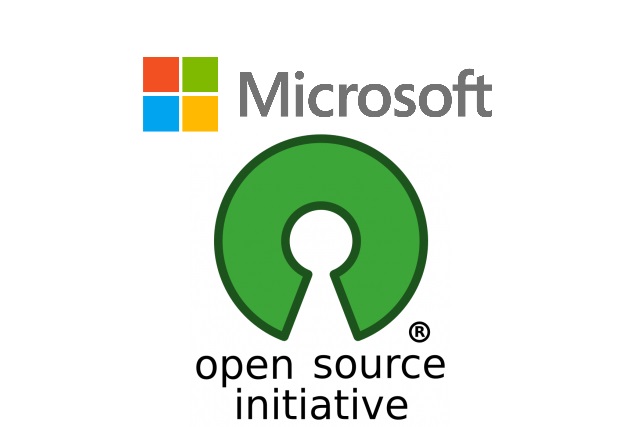 Microsoft continues to show its support for open source software, and now the company has joined the Open Source Initiative (OSI). Joining as a Premium Sponsor, Microsoft will help to promote open source development, communities and software.
The company joins the likes of Facebook, Google, GitHub and IBM, and it says that it will increase its advocacy for the use, contribution and release of open source software. The sponsorship is described as "a significant milestone for the OSI."
Microsoft's Jeff McAffer says: "The Open Source Initiative is a cornerstone of open source communities and plays an important role in protecting and promoting open source software, educating the public, and building bridges across different constituencies. Microsoft supports those goals within the company, across the industry, and now, via its sponsorship of the OSI."
In a blog post announcing Microsoft's sponsorship, the Open Source Initiative gives a little history of the company's involvement with the open source community:
Microsoft's history with the OSI dates back to 2005 with the submission of the Microsoft Community License, then again in August of 2007 with the submission of the Microsoft Permissive License. For many in the open source software community, it was Microsoft's release of .NET in 2014 under an open source license that may hacave first caught their attention. Microsoft has increasingly participated in open source projects and communities as users, contributors, and creators, and has released even more open source products like Visual Studio Code and Typescript.

The company is a leading contributor to open source software projects on GitHub (also an OSI Corporate Sponsor); brought Bash/Linux to Windows 10; expanded its support for Linux and open source workloads on Azure; worked with OSI Affiliate Member FreeBSD Foundation to support the operating system on Azure; joined OSI Affiliate Member Linux Foundation and many of its foundations and projects. In addition, Microsoft works with companies like Canonical, Red Hat, SUSE, and open source can now be found throughout Microsoft products.
The work that the Open Source Initiative does is vital to the evolution and success of open source as a first-class element in the software industry. As Microsoft engages with open source communities more broadly and deeply, we are excited to support the Open Source Initiative's efforts and to take part in the OSI community.