Microsoft says Surface Pro LTE goes on sale December 1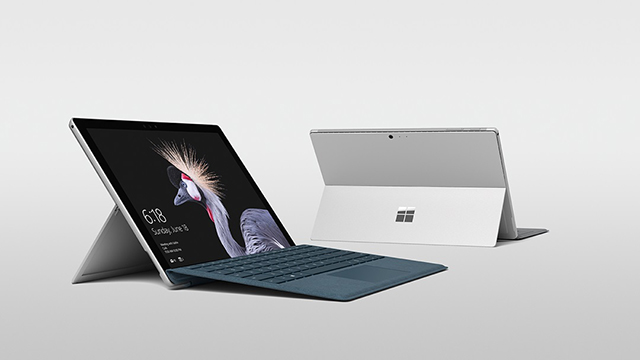 Speaking at the Ignite 2017 conference, Microsoft said that the LTE version of the Surface Pro will be available to purchase on December 1. This is not the first time we have heard about the cellular-enabled Surface Pro, but now we have a date to look forward to.
While the on-sale date is just over two months away, we may well learn more about the Surface Pro LTE at Future Decoded in London next month. Leaks from an online retailer have revealed what specifications will be available.
According to Neowin, it was Surface Pro program manager Tim Golik who revealed the details regarding the LTE device's availability. Microsoft has so far refused to confirm the date, or give any more details about the device.
At Ignite, Goik said that the LTE chip in the upcoming device is a Snapdragon X16 modem, and it will work anywhere in the world. We can add this nugget of information to what has already been leaked by UK retailer Misco.
Misco's website listed two LTE models, both with Core i5 processors. The cheapest option is listed at £1,130 (around $1,510) for 4GB of RAM and 128GB SSD, and £1,400 (around $1,870) for 8GB RAM and 256GB SDD.