Google's 'bezel-less future' is why the Pixel 2 and Pixel 2 XL have no headphone jack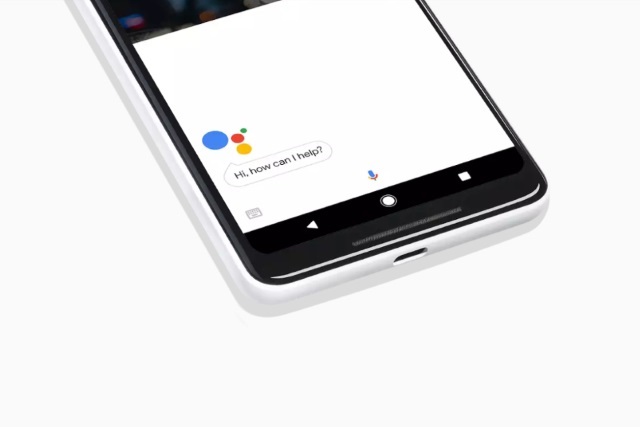 An increasing number of smartphones are ditching the traditional 3.5mm headphone jack, and the Pixel 2 and Pixel 2 XL follow this trend. While it is something of an inevitability that the old-style jack will be completely replaced, there are still plenty of people who mourn its loss.
While there is a move towards more widespread use of Bluetooth headphones and other alternatives, many people still question why the 3.5mm has to go. Now Google has offered something of an explanation, putting it down -- at least in part -- to the "bezel-less future" of phones.
See also:
Google employee Orrin is quick to point out that the Pixel 2 and Pixel 2 XL both feature USB-C audio ports, so wired headphones are still an option. For anyone who doesn't want to move on from their current favorite set of wired earphones or headphones, there's even an adaptor included that allows for use via the USB-C port.
But why ditch 3.5mm in the first place? Orrin says: "Moving to the USB-C audio port with Pixel 2 allows us to provide a better audio and digital experience, as we move towards a bezel-less future."
As phone bezels gradually shrink further and further, and ultimately vanish altogether, the scope for including extra ports also diminishes -- it will reach the point where it's just not physically possible. While we already have a handful of phones with very tiny bezels -- and even a smaller number that could be truly classed as bezel-free -- numbers are still fairly limited. Still, it makes sense to encourage the switch to alternatives so the ecosystem is in place when the time comes that 3.5mm jacks are dropped by every phone manufacturer.
Of course -- as Google has demonstrated with the Pixel 2 phones -- there will always be adaptors available for those who are just not ready to move on. These solutions may not be entirely elegant, but they help to provide the best of both worlds.
Not everyone feels the same. In response to Orrin, Google is accused of outright hostility towards its customers. One commenter points out that for anyone investing in USB-C headphones, it will not be possible to use the headphones and charge the phone at the same time.
How do you feel about the 3.5mm jack going the way of the dinosaurs?