ECOXGEAR EcoBoulder+ Bluetooth Speaker has wheels, a bottle opener, and cup holders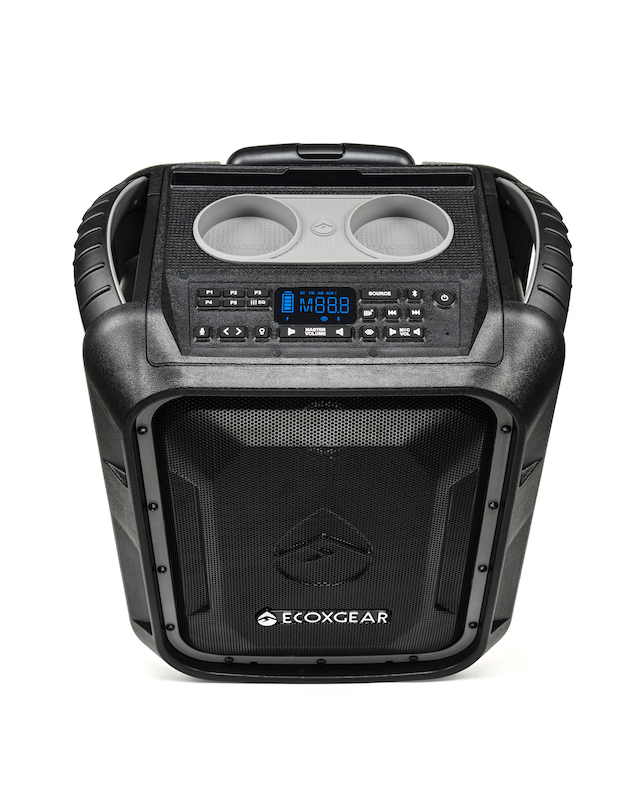 How many times have you found yourself listening to your favorite music outdoors, and all of a sudden, you get very thirsty? Quite often, right? And then you reach for your bottled beverage and realize you don't have an opener. The horror! Even if you do manage to open your beer or soda with a stick or something, where are you going to put it? In the dirt? Ants and slugs can get in there, bro. If only there was an elevated place to put the drink.
What if I told you that your wildest dreams could be a reality? It's true, y'all. There is finally a giant Bluetooth speaker that not only has a bottle opener and cup holders, but it has a retractable handle and is on wheels so you can easily take it with you! Called "ECOXGEAR EcoBoulder+", it is quite possibly the most important device ever for camping, tailgating, or backyard barbecues.
The company promises 50 hours of playback between charges, which is quite excellent. This will obviously vary depending on volume. Bluetooth range is 100 feet, but of course, that will vary based on your surroundings and landscape.
Wheels, bottle opener, and cup holders aside, the ECOXGEAR EcoBoulder+ features an impressive 100 watts, which powers a three-inch tweeter, 8-inch rear-facing subwoofer, and an 8-inch full-range speaker. While audio quality is unknown, it is guaranteed to get very loud -- essential for outdoor gatherings.
This slideshow requires JavaScript.
The ECOXGEAR EcoBoulder+ is designed to take a beating too, as the IP67-rated speaker is water and dirt-proof. The body has UV protection, and if you do drop it in a pool or lake, don't worry -- it floats. It even has Siri and Google Assistant support, so you can call upon either without pulling your smartphone from your pocket. If you forget your phone, it has an integrated AM/FM tuner too.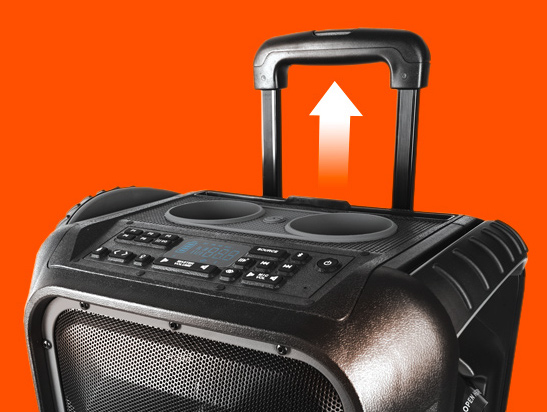 The speaker has a 5V, 2.1A USB port as well, so you can charge your devices off of it. In other words, it pulls double-duty as a battery-bank too. While it isn't necessarily the intention, this could even be great during natural disasters, such as hurricanes and earthquakes. A waterproof smartphone pouch is included with purchase.
So, how much does the ECOXGEAR EcoBoulder+ cost? It is rather reasonable at $249. If you want to buy one for yourself, you can get it here now. If you want to have an even bigger party, you can buy two and link them together wirelessly.