Microsoft launches its most powerful Surface Book yet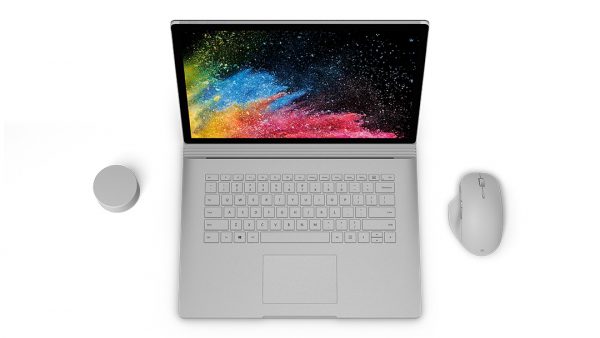 Microsoft is set to begin shipping its second generation Surface Book in November and says it wants to offer the power of a desktop with the versatility of a tablet.
Surface Book 2 will be available in both 13 and 15-inch versions, weighing in at 3.38lbs and 4.2lbs respectively, both will have a PixelSense Display with multi-touch, plus Surface Pen, and Surface Dial on-screen support. The 15-inch version will have nearly seven million pixels -- 45 percent more than a MacBook Pro.
Surface Book 2 is based around the eighth generation Intel Core i7 processor with NVIDIA GeForce GTX 1050 and 1060 graphic options. This, it's claimed, makes it up to five times more powerful than the original Surface Book and twice as powerful as the latest MacBook Pro. Despite the power it still delivers a long battery life, with up to 17 hours of video playback. It's powerful enough to play popular PC games at 1080p and 60 FPS.
A detachable hinge means you can turn it into a tablet and there's a range of connectivity options with USB-A and USB-C slots, plus a full-size SD card reader. The 15-inch also has on-board Xbox One Wireless support so users can pair Xbox One controllers and compatible headsets to play games with no cords or additional dongles required. It's ready for Windows Mixed Reality Ultra too for a full VR experience with a compatible headset and controller.
Panos Panay, corporate vice president of Microsoft Devices says, "Surface Book 2 removes the barrier between the desktop and the laptop by giving mobile professionals the power of a desktop, the versatility of a tablet, and the freedom of a light and thin laptop in one beautifully designed device. Whether you're a developer, a digital artist, a designer, or an accountant, you can bring your ideas to life anywhere, because Surface Book 2 is a portable powerhouse."
Pricing starts at at $1499 for a 13-inch, while quad-core 15-inch versions will cost from $2499. You'll be able to pre-order from November 9. More information can be found on the Microsoft Windows blog and there's a video teaser below.