AOC U3277PWQU 32-inch 4K UHD Professional Monitor [Review]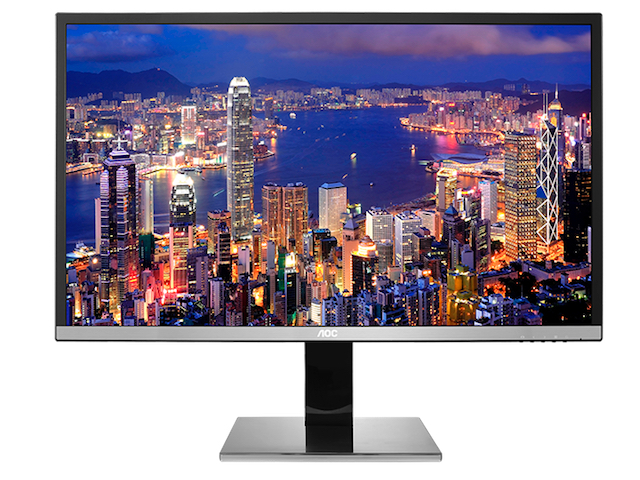 I'm a big fan of value. Is that because I'm not a wealthy person? Partially. Even when I can afford something, however, I don't necessarily buy it. When buying a car, for instance, I try to get the most bang for my buck while getting a reasonable vehicle -- my only new car purchase was a Ford Focus priced below invoice. Could I have gotten a better vehicle? Sure, but the Focus provided value.
When it comes to monitors, I am the same way. My main computer these days is a 2016 MacBook Pro. Now, the obvious choice of a monitor wold be a fancy 5K variant from a company like LG. And yeah, I am sure a 5K display looks brilliant with macOS. But guess what? It is expensive. Instead, 4K is more than enough for my needs. When I want a monitor, I usually turn to AOC. Why? Its products are very good and budget-friendly. I've been testing the company's U3277PWQU 32-inch 4K UHD Professional Monitor lately, and I have some definitive opinions.
SPECS
Viewable Screen Size: 31.5-inch
Panel Type: VA Panel
Aspect Ratio: 16:9
Brightness: 300 cd/m2
Refresh Rate: 60Hz (via DisplayPort, HDMI 2.0)
Contrast Ratio (dcr): 50M:1
Response Time: 4ms
Max Resolution: 3840 x 2160
Color Depth: 1.073 billion
Pixel Pitch (mm) (H x V): 0.233 x 0.233
View Angle (degrees) (H x V): 178 x 178
Display Area (mm) (H x V): 698.4 x 392.85
IMPRESSIONS
Taking the AOC U3277PWQU out of the box, it was apparent that this wasn't the most svelte monitor, and that is OK. Yeah, you can spend more money for a thiner display with smaller bezels, but if you value your hard-earned cash over thinness and bragging rights -- as you should -- this monitor is more than passable in the looks department.
The monitor itself has black bezels on the top, right, and left sides. The bottom bezel is an aluminum-looking strip which carries the "AOC" logo in the center. I am happy to say that the logo is not obnoxious, nor does it light up to distract. The top bezel is a nice size, as a webcam, when placed on it, will not impede on the screen itself -- a problem with some monitors with very thin bezels.
The base is heavy and thick, which I love. It has a mirror finish that looks very elegant. Does it pick up fingerprints? Well, yes, but how often do you touch your monitor base? I also like that the base is very conservative -- just flat and wide, with no funkiness. Since it is level, you can easily place things on it, such as a card reader, or in my case, a USB Blu-ray burner.
The arm that connects the base to the display is quite versatile, offering many viewing options. It offers wide range of movement, tilting back and forward and up and down. It even has a swivel neck, so you can change it to a vertical display -- if you want.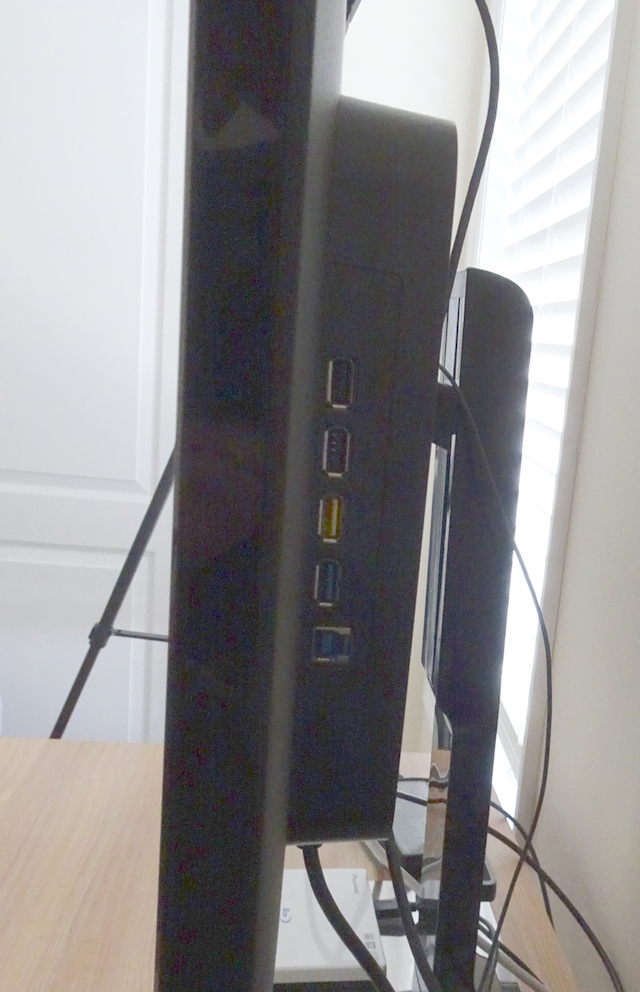 Speaking of USB, there is a 4-port hub integrated into the U3277PWQU. It offers two USB 2.0 ports and two USB 3.0 ports. It works flawlessly, although with my Mac I need to use a dongle, of course.
The monitor has built in speakers, which, while passable in a pinch, you will not really want to use for media. Instead, there is a 3.5mm audio-out port, which you can use to connect better speakers. The audio is passed through HDMI or DisplayPort, meaning the speakers can stay connected to the monitor -- they do not need to connect to your computer directly. Audio quality is exceptional using this method.
Besides HDMI and DisplayPort, there are some legacy connectors too -- VGA and DVI. I'm not sure why someone would buy a 4K display if they only have those connection types, but there is no downside to having them included. I suppose its nice to have, just incase you need to do maintenance on an old PC or something. I will never use them.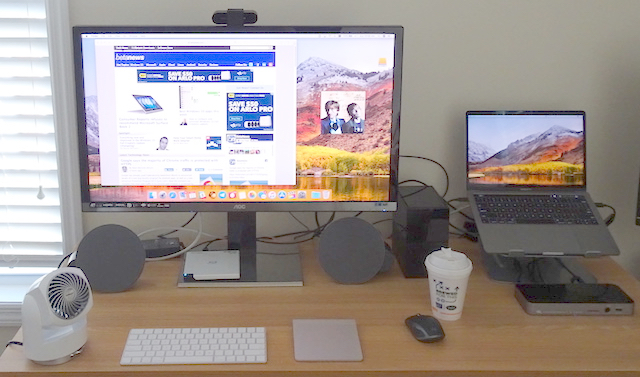 As a 4K display, the resolution is obviously 3840 x 2160 using both DisplayPort and HDMI. I am happy to say that the monitor can do 60Hz over both as well -- an absolute must nowadays. This is where the U3277PWQU shines -- as a monitor should. Picture quality is absolutely amazing. When viewing or editing both photos and videos, the monitor never disappoints. Colors really pop, with red in particular really pleasing my eyes. The matte screen does not show a lot of glare or reflections -- a big issue with glossy screens
Unfortunately, the settings menu leaves a lot to be desired. When changing brightness, contrast, and other aspects, you will find yourself awkwardly pressing buttons in a non-intuitive way. With that said, you shouldn't have to access this menu often, but still, its deficiencies should be noted -- even though it is a common complaint with many monitor brands.
Overall, with the exception of fairly anemic integrated speakers and clunky settings menu -- both of which are typical on most monitors -- the U3277PWQU does not disappoint. It even impresses in the price department, where it can be had at many retailers, such as Amazon, for under $500. If your graphics card supports 4K, and you don't want to break the bank, you will be satisfied with this AOC display. I wholeheartedly recommend it.