Essential Phone was destined to fail -- will a $200 price cut save it?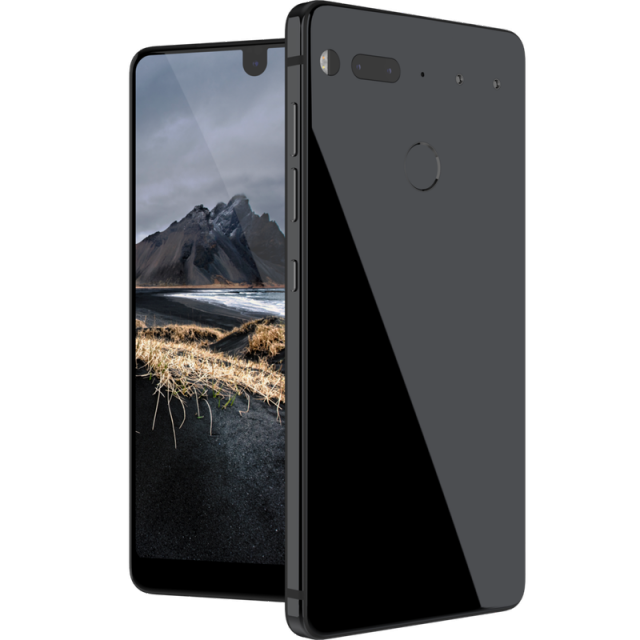 I have mixed feelings about the Essential Phone. On one hand, it is a bold attempt at creating a high-end smartphone to go up against the iPhone and the Galaxy S. On the other hand, it is difficult to make a case for it, if you ignore the fact that its parent company was founded by the creator of Android.
When you ask a lot of money for a smartphone these days you have to offer more than the device itself. Things like in-store availability and easy access to support are just as important as the hardware. That's why people buy a ton of iPhones and Galaxy S devices: because Apple and Samsung get these things right. Essential is simply not there yet.
It really should not surprise anyone to hear that sales of the company's first smartphone are ridiculously low. One report from September puts sales through Sprint at around 5,000 units, which is telling of consumers' attraction towards the brand and its flagship smartphone.
That may not indicate how well the Essential Phone is doing overall, but it does paint a bleak picture. Sprint may not be the largest carrier in US, but it is in the top four. If it is not selling well there, online sales from Essential's website are unlikely to be stellar. That's been (somewhat) confirmed by a $200 price cut, which brings the price down to a more reasonable $499.
I am inclined to call the new price fair. At that level it is a much more attractive proposition. And it may very well end up getting the Essential Phone in the hands of loads more consumers. That is what Essential should have strived for from the start: lure people in and test the waters before taking the big buys head on.
I have not used the Essential Phone, so I cannot comment on what it is like to use, but by the looks of it it seems like a well thought-out device. There is much to like about it, such as the fact that it has a close-to-stock approach to Android and top-notch hardware, and I think there is a case to be made for it at this price.
The value argument is hard to beat when it undercuts the competition by hundreds of dollars while offering pretty much the same hardware. The fact that it comes from a new company plays in its favor as well, at least if you are tired of iPhones and Galaxy S devices. I would not go as far as to say that it's better than other devices in that price range, but at least now it's an option worth considering -- assuming you can get one that is.