LibreELEC 8.2.0 Kodi-focused Linux distro is here, but Raspberry Pi versions are pulled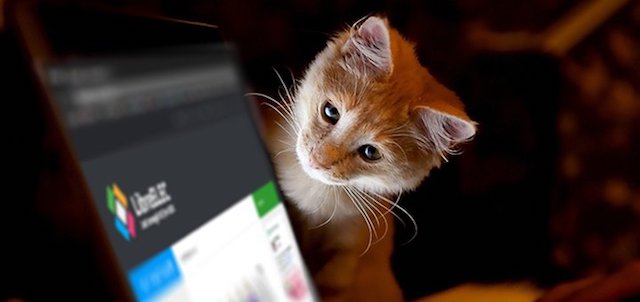 While many folks prefer to leverage legal streaming services like Netflix on hardware such as Apple TV and Roku nowadays, other people still prefer accessing locally stored media files. Is that concept dying? Yeah, but it will be a while before it is dead completely. Not to mention, music and movie pirates will keep locally stored downloaded media content alive for quite some time.
Don't get me wrong, not everyone that watches locally stored media files are pirates, but some certainly are. Whether you are accessing downloaded media or streaming content using an addon, the Kodi media center is a great way to experience it. Taking it a step further, a Linux-based operating system that exists just to serve Kodi is even better. Today, one of the best such distros, LibreELEC, gets a major update to version 8.2.0.
"LibreELEC 8.2.0 provides a mid-year bump to improve hardware support on Intel and Raspberry Pi hardware. It also resolves minor support issues on a range of devices and fixes a number of important security issues affecting the core OS reported in recent months. Kodi is bumped to 17.5, and Samba bumps to 4.6 which brings support for SMB2/3 to LibreELEC for the first time," says The LibreELEC team.
ALSO READ: Warning: Kodi could be spying on you -- secret addition looks for 'infringing' add-ons and warns you to remove them
Unfortunately, some Raspberry Pi bugs were discovered after release. As a result, the images for that hardware have been pulled. The team explains, "An issue with HEVC playback on Raspberry Pi and Slice hardware has been found after release so update files have been removed while we investigate the fix."
The LibreELEC team shares the following changes found in 8.2.0
Fix boot-time overwrite of samba.conf.sample to ensure v4 template exists
Fix Samba startup failures by detecting/disabling old (v3) samba.conf files
Fix NAND install on WeTek Hub/Play 2 after Android Marshmallow updates
Fix VMware OVF template, drop OVA .img suffix and force 'installer' mode
Fix an issue in the embedded getedid script
Fix Kodi to support 352KHz and 384KHz audio over S/PDIF
Fix clearing of core files from /storage/.cache during Kodi startup
Fix vulnerability (CVE-2017-1000250 aka Blueborne pt.1) in BlueZ
Fix vulnerability (CVE-2017-1000251 aka Blueborne pt.2) in all kernels except Amlogic 3.10
Fix a Python /dev/random issue that caused some Python crypto functions to error
Fix to prevent boot-loops when a failed update leaves valid files in /storage/.update
Update Amlogic 3.14 kernel to use kernel wireless-regdb on all reference devices
Update RPi firmware to solve minor CEC button press issues
Update RPi wifi firmware to resolve CVE-2017-9417 (Broadpwn)
Update wpa_supplicant to resolve multiple CVE's (KRACK)
Update linux-firmware and misc-firmware packages
Update nvidia-legacy driver to 340.104
Update nvidia main driver to 384.90
Update RTL8192EU driver
Update RTL8188EU driver
Update RPi kernel to 4.9.43
Update Generic kernel to 4.11.8
Update from LibreSSL to OpenSSL
Update Samba to 4.6.8
Update to lirc 0.9.4d
Update Kodi to 17.5.1
Update kernel to enable SMB2 support (default) and where possible SMB3
Update LibreELEC settings add-on to expose more Samba config options
Revert Hauppauge DualHD tuner support (back to single-tuner, which works)
Add Slice and Slice3 projects
Add (merge) Virtual project into Generic
Add buildsystem changes to make backports from master easier
Add support for the Xiaomi Mi Box Bluetooth remote
Add support for Xbox ONE (DVB-C/T/T2) USB tuner
Add alsa configuration for the IQAudIO Digi+ on Raspberry Pi devices
Add dummy Tvheadend 4.0 add-on to ensure 4.0 is disabled on upgrade
Ready to download? You can use the links below. As previously mentioned, the Raspberry Pi images have been pulled due to bugs. Hopefully they will be fixed and re-uploaded very soon.
[UPDATE] The Raspberry Pi images have been fixed and are numbered as 8.2.0.1. The links have been added below. Images for all other hardware remain as 8.2.0.
New installations using the LibreELEC USB-SD Creator app
LibreELEC.USB-SD.Creator.Linux-32bit.bin (info)
LibreELEC.USB-SD.Creator.Linux-64bit.bin (info)
LibreELEC.USB-SD.Creator.macOS.dmg (info)
LibreELEC.USB-SD.Creator.Win32.exe (info)
New installation using 3rd party USB or SD writer apps (.img.gz)
LibreELEC-Generic.x86_64-8.2.0.img.gz (info)
LibreELEC-RPi.arm-8.2.0.1.img.gz (info)
LibreELEC-RPi2.arm-8.2.0.1.img.gz (info)
LibreELEC-Slice.arm-8.2.0.1.img.gz (info)
LibreELEC-Slice3.arm-8.2.0.1.img.gz (info)
LibreELEC-imx6.arm-8.2.0.img.gz (info)
LibreELEC-Odroid_C2.aarch64-8.2.0.img.gz (info)
LibreELEC-WeTek_Play.arm-8.2.0.img.gz (info)
LibreELEC-WeTek_Core.arm-8.2.0.img.gz (info)
LibreELEC-WeTek_Hub.aarch64-8.2.0.img.gz (info)
LibreELEC-WeTek_Play_2.aarch64-8.2.0.img.gz (info)
New Install to WeTek internal NAND (.zip)
LibreELEC-WeTek_Play.arm-8.2.0.zip (info)
LibreELEC-WeTek_Core.arm-8.2.0.zip (info)
LibreELEC-WeTek_Hub.aarch64-8.2.0.zip (info)
LibreELEC-WeTek_Play_2.aarch64-8.2.0.zip (info)
Manual Update from LibreELEC 7.0, 8.0, or OpenELEC (.tar)
LibreELEC-Generic.x86_64-8.2.0.tar (info)
LibreELEC-imx6.arm-8.2.0.tar (info)
LibreELEC-Odroid_C2.aarch64-8.2.0.tar (info)
LibreELEC-WeTek_Play.arm-8.2.0.tar (info)
LibreELEC-WeTek_Core.arm-8.2.0.tar (info)
LibreELEC-WeTek_Hub.arm-8.2.0.tar (info)
LibreELEC-WeTek_Play_2.arm-8.2.0.tar (info)