3 tips to guide your digital transformation efforts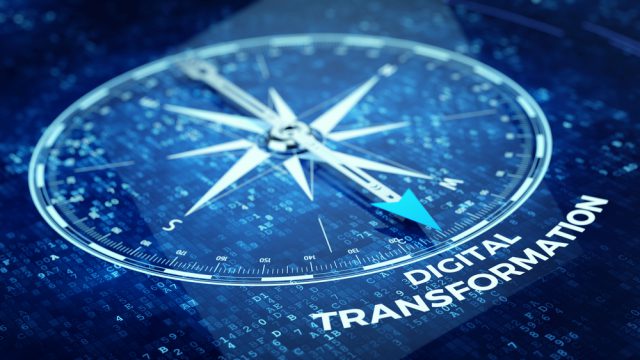 A quick look at current rankings of the top Fortune 500 companies reveals a key finding -- most of today's best performing companies have had to start from scratch when it came to digital transformation.
Of the top 10, only one -- Apple -- started as a technology company. The other highest performers, Walmart, Berkshire Hathaway and Exxon Mobil, all had to strategize to become digital after their company was well on its way to success. Being digital today isn't about having a website -- it involves redesigning the experience based on the way we work, live and interact. A recent report by Forrester suggests that companies have underestimated just how difficult it is to pivot to mobile-led digital transformation. But, as the world around us becomes more and more connected, digital transformation is within reach -- and in our always-on society, it all starts with a "mobile first" mindset.
Start With a Human-Centric Approach
Spend any time in technology and you'll soon realize it's a field abound with buzzwords -- cloud, internet of things, artificial intelligence and so on. You can be easily distracted by any one of these, but digital transformation is not about digitizing a current process -- it's about reimagining the way we do things. When you lead with this goal and the end user experience in mind, not the technology, businesses learn to break down silos and work together toward what's most important to their customer.
Keeping the person, not the technology, at the center of the solution can create new opportunities for everyone involved to redefine their experience, from the developer working on an application, to the executive evaluating the next tech investment, to the end user of the technology.
Remember Real World Interactions
In order for a digital solution, such as an app, to be meaningful it must allow customers to perform and interact with it in the real world in a manner that easily fits into their life and improves their experience. Imagine if Uber or Lyft's apps didn't know which neighborhoods need more drivers at certain times -- no one would use them.
Augmented reality is allowing customers to bridge the gap between the physical and virtual worlds across a variety of industries. Global real estate company Lucas Fox, for instance, allows customers to virtually tour properties on the market, digitally "walk" through the homes, look in any direction and mock up the space with their own personal touches. Creating this type of immersive user experience could mean the difference between customers using your app or service over a competitor's.
Get Feedback -- Quickly and Often
Digital services hold little value if they don't come with a great user experience. That's why understanding how your customers use your app, website, device or other digital service is key to ensuring they become repeat users.
A common mistake that organizations make is spending too much time upfront trying to perfect their offering. Rather than spin endless cycles in design, focus on getting a minimally viable product (MVP) in the hands of your end-users quickly. This expedited release allows you to gather feedback right away to learn what's working and rapidly iterate on what's not. While it may seem counterintuitive, this "iterate often" approach actually helps manage scope and budgets and ensures you're delivering what your customers want.
Without a clear strategy that an enterprise consistently reviews, companies could get lost in a "if we build it, they will come" mentality. For companies looking to outpace their competition, these three tips will ensure their digital presence is a business driver.
Photo Credit: Sashkin/Shutterstock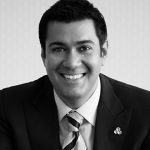 Jay Sunny Bajaj is Digital Management, Inc.'s (DMI) Founder and Chief Executive Officer. Sunny was raised in the technology industry, where both of his parents independently built successful IT services businesses. In 2002, he leveraged his deep understanding of the industry to found DMI. Under Sunny's leadership, DMI has grown to become a recognized leader in enterprise mobility, big data analytics, strategic consulting, managed services, application development and cybersecurity.