Belkin launches USB-C Car Charger with fast charging for iPhone X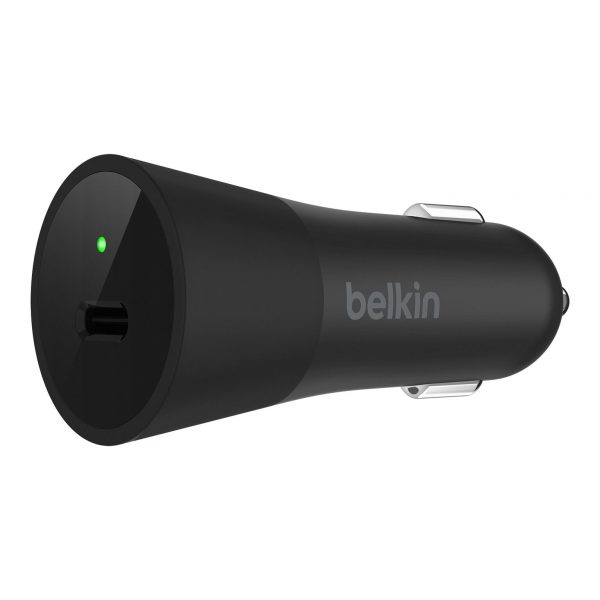 The iPhone X, 8, and 8 Plus are all wonderful smartphones. Heck, you can't go wrong with any of them. This trio of devices supports fast charging, although you need to use a compatible USB-C charger and Lightning cable.
Today, Belkin announces an all-new car charger that supports fast charging with the newest iPhone devices. Of course, it will work with Android devices too. This is exciting, as it means you can charge your phone more quickly when driving.
"With 36W of power, the USB-C Car Charger can charge all your devices in a flash. Enable Fast Charge for iOS by connecting the charger to Apple's USB-C to Lightning cable (sold separately), or connect larger devices like iPads and MacBooks and always arrive with your battery at 100 percent," says Belkin.
The popular company further says, "The USB-C Car Charger is powerful enough to charge larger devices like iPad Pro and MacBook on the go. No more waiting for devices to charge before you can leave the house, and no more searching for an outlet once you get there."
This slideshow requires JavaScript.
This car charger is available immediately here for $30, but keep in mind, iPhone users will need to splurge on the official Apple USB-C to Lightning cable too. This cable costs $25 for 1 meter and $35 for 2 meters. Of course, the iPhone-maker does not include that with its newest phones. Sigh. Ultimately, to fast-charge your iPhone in the car, you must spend a minimum of $55. While that is a lot of money, it is worth it if you need the functionality.