SmartThings introduces Lock Codes to help friends and family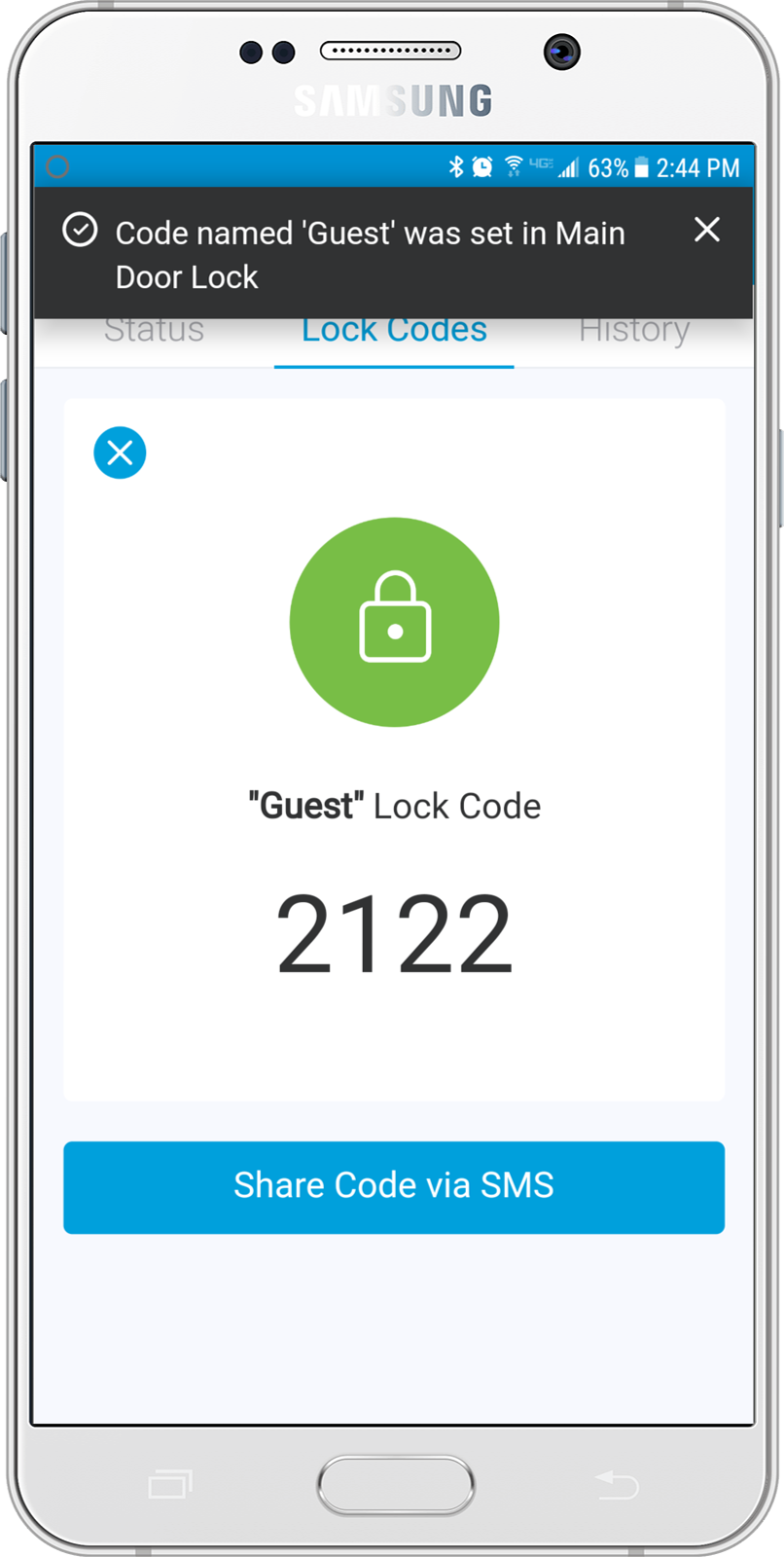 Smart locks have become another popular product in the market commonly known as the Internet of Things, or IoT. It's designed to make a home safer, but also more accessible. It has its limitations though, and companies are constantly working to overcome those.
Now SmartThings has a solution which utilizes Lock Codes. These allow the user to create temporary codes for friends and family, which will give the owner more control of comings and goings from their abode, hopefully leading to more peace of mind.
"SmartThings now lets you create unique lock codes for your family members and regular visitors to access your home without sacrificing security or control. To give you a total peace of mind, SmartThings can alert you when a lock code gets added, updated, or removed", the company explains.
The features this brings include the ability to name codes and assign them to a particular lock, share the code with a visitor via SMS, check the status of all locks, engage all locks from a single screen, track the usage of codes and see when codes are added and removed.
In order to get started you'll need to install the software on your phone or tablet. This can be found in the Marketplace under Smart Apps > SmartThings Recommends.  You will then be able to control everything from the dashboard.