Google reveals the biggest apps, games, movies, songs and books of 2017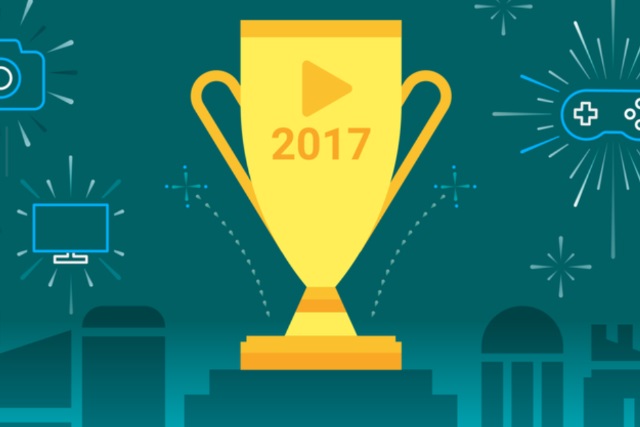 As we approach the start of a new year, the inevitable "best of" lists are starting to crop up. Never one to miss a trick, Google has released its own top five lists for 2017.
The lists cover the US, and there are a few obvious names taking the top spots -- Super Mario Run is unsurprisingly shown to be the most popular game, while Rogue One: A Star Wars Story and It make appearance high in the movie and book charts respectively. But in addition to the top five new apps, new games, streamed songs, movies, TV shows and books, Google has broken things down even further.
The basic top fives are listed below, but if you click through to any of the categories, you will find the other ways in which titles have been ranked and rated. If you want to know what the "most social" game is, head to the Games section to find out. You'll also find the most innovative games, most helpful apps, and much more.
Checkout what Google has to say about its Best of 2017 lists.
Photo Editor -- Beauty Camera & Photo Filters
What The Forecast?!!
Boomerang
TopBuzz Video: Viral Videos, Funny GIFs &TV shows
Yarn -- Chat Fiction
Most popular new games of 2017
Super Mario Run
Bubble Witch 3 Saga
Magic Tiles 3
CATS: Crash Arena Turbo Stars
Ballz
Top five streamed songs of 2017
HUMBLE. by Kendrick Lamar
Shape of You by Ed Sheeran
DNA. by Kendrick Lamar
Mask Off by Future
Body Like A Back Road by Sam Hunt
Moana
Rogue One: A Star Wars Story
Wonder Woman (2017)
Guardians of the Galaxy Vol. 2
Doctor Strange
Game of Thrones
Rick and Morty
The Walking Dead
The Big Bang Theory
Doctor Who
The Subtle Art of Not Giving a F*ck by Mark Manson
It by Stephen King
The Battlemage by Taran Matharu
Thirteen Reasons Why by Jay Asher
Ready Player One by Ernest Cline