Mobile ads shift to using video as spending doubles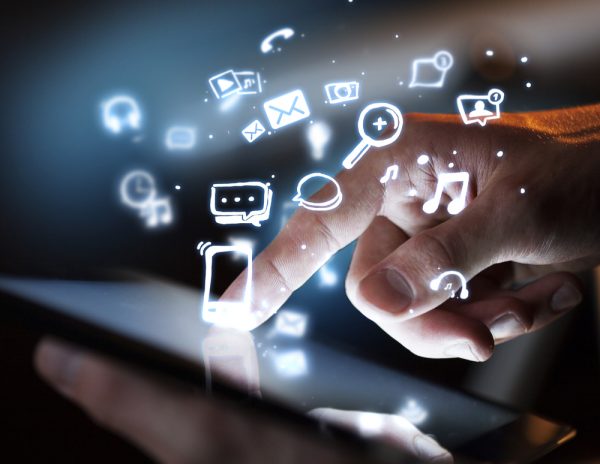 With consumers spending more of their smartphone time in apps worldwide, in-app advertising continued to be the main growth area in worldwide mobile ad spending and video ads are increasingly dominant.
Data from real-time advertising platform Smaato reveals in-app ad spend taking at least 85 percent of mobile ad spending in each of the top 20 mobile advertising markets worldwide.
The data also shows that mobile video ad spending growth continues to outpace that of all other mobile ad formats. Video ad spending has almost doubled, showing more tha 90 percent growth in one quarter alone. Ad spaces that played mobile video ads earned 4.1 times higher eCPM (effective cost per mille -- the revenue per thousand viewing the ad in other words) on average than those with non-video ad formats.
"Although in-app advertising already became more than three quarters of the worldwide ad spending on our platform last year, there was clearly still more upside, as in-app established its global mobile ad spending dominance in 2017," says Ragnar Kruse, CEO and co-founder of Smaato. "Given consumers' pronounced shift to in-app over the past year, it is not surprising that advertisers followed, especially considering the significant targeting precision and tracking accountability advantages that in-app advertising give advertisers versus any alternative -- whether mobile web, desktop or traditional television."
Among other findings are that Millennials are the targets of the vast majority of mobile ad spending in comparison to Gen Z, Gen X and Baby Boomers, capturing a 79 percent share globally. Advertisers paid the highest global eCPMs for Millennial smartphone users.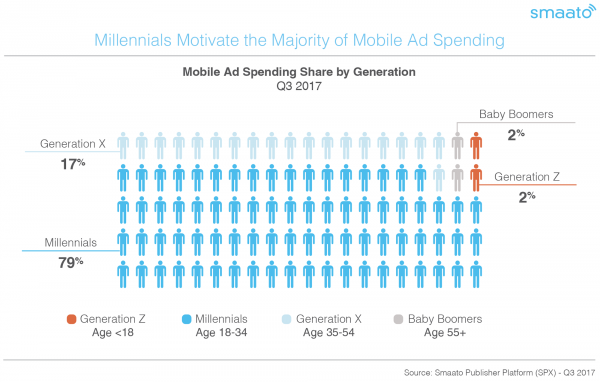 The Smaato platform saw a record high number of ad requests in the third quarter of 2017, with key mobile advertising markets such as the US (up 345 percent), Japan (up 180 percent) and the UK (up 174 percent) posting huge ad request gains.
Despite Android's bigger market share, iOS is still the advertisers' favorite. Android spending share picked up over the past year to reach an all-time high this quarter at 68 percent. But although Android has over two-thirds of the mobile advertising market, iOS is widening the OS eCPM gap -- in Q3 2017, eCPMs on iOS devices were an impressive 30 percent higher than Android eCPMs.
You can find out more in the full Global Trends in Mobile Advertising report on the Smaato website.
Image Credit: peshkova / depositphotos.com