Litecoin founder Charlie Lee sells his LTC coins after monster rally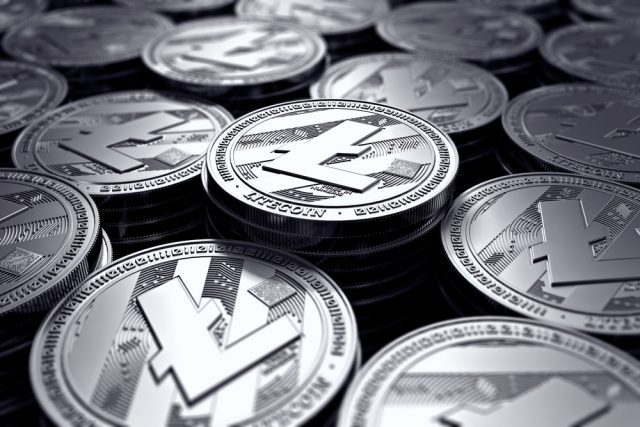 Litecoin is one of the strongest performers in the cryptocurrency market in 2017. In the past three months its price has increased from $51 to $361, gaining over 500 percent. However, the gains are even higher since January 1 -- 8,200 percent at peak value just a few days ago. Trading opened at $4.33 on the first day of the year.
The stellar performance has attracted an interesting response from Litecoin founder Charlie Lee, who, against the norm in the crypto scene, advised people to "invest responsibly" and warned of a consolidation. That has yet to happen, at least to the extent of a deep correction like we have seen this year, but it looks like Lee will not be financially involved in LTC then, as he's sold (and "donated") all of his LTC coins.
Lee has not revealed how much Litecoin he had before the sale, but he did say that "the amount of coins was a small percentage of GDAX's daily volume and [the sale] did not crash the market." To put things into perspective, in the past 24 hours, GDAX had a volume of over $2 billion. Looking at the LTC pairs in isolation, we're looking at close to $600 million.
The reason for the sale is not a potential crash, according to Lee. "Over the past year, I try to stay away from price related tweets, but it's hard because price is such an important aspect of Litecoin growth. And whenever I tweet about Litecoin price or even just good or bads news, I get accused of doing it for personal benefit. Some people even think I short LTC! So in a sense, it is conflict of interest for me to hold LTC and tweet about it because I have so much influence. [sic]"
Lee appears to be in the minority here, as plenty of major players in this market hold coins that they are directly invested in and discuss them on social media. Due to the market's dynamics (where, basically, announcements or important comments are taken as a positive) spikes can occur quite often. And that's outside of the usual fluctuations, which are the norm of the day in this market.
This, however, does not mean that Lee will end his involvement in the Litecoin scene. "I'm not quitting Litecoin. I will still spend all my time working on Litecoin. When Litecoin succeeds, I will still be rewarded in lots of different ways, just not directly via ownership of coins. I now believe this is the best way for me to continue to oversee Litecoin's growth," explains Litecoin's founder.
Lee's announcement has not had a negative impact on Litecoin's price. Since it was made, the cryptocurrency gained slightly compared to the US dollar, rising from $320 around the time of the announcement to $347 in the hours after, before dropping to $324 at the time of writing this article. The daily volume is over $2.1 billion.
Photo Credit: Wit Olszewski/Shutterstock