Magic Leap unveils its long-awaited augmented reality system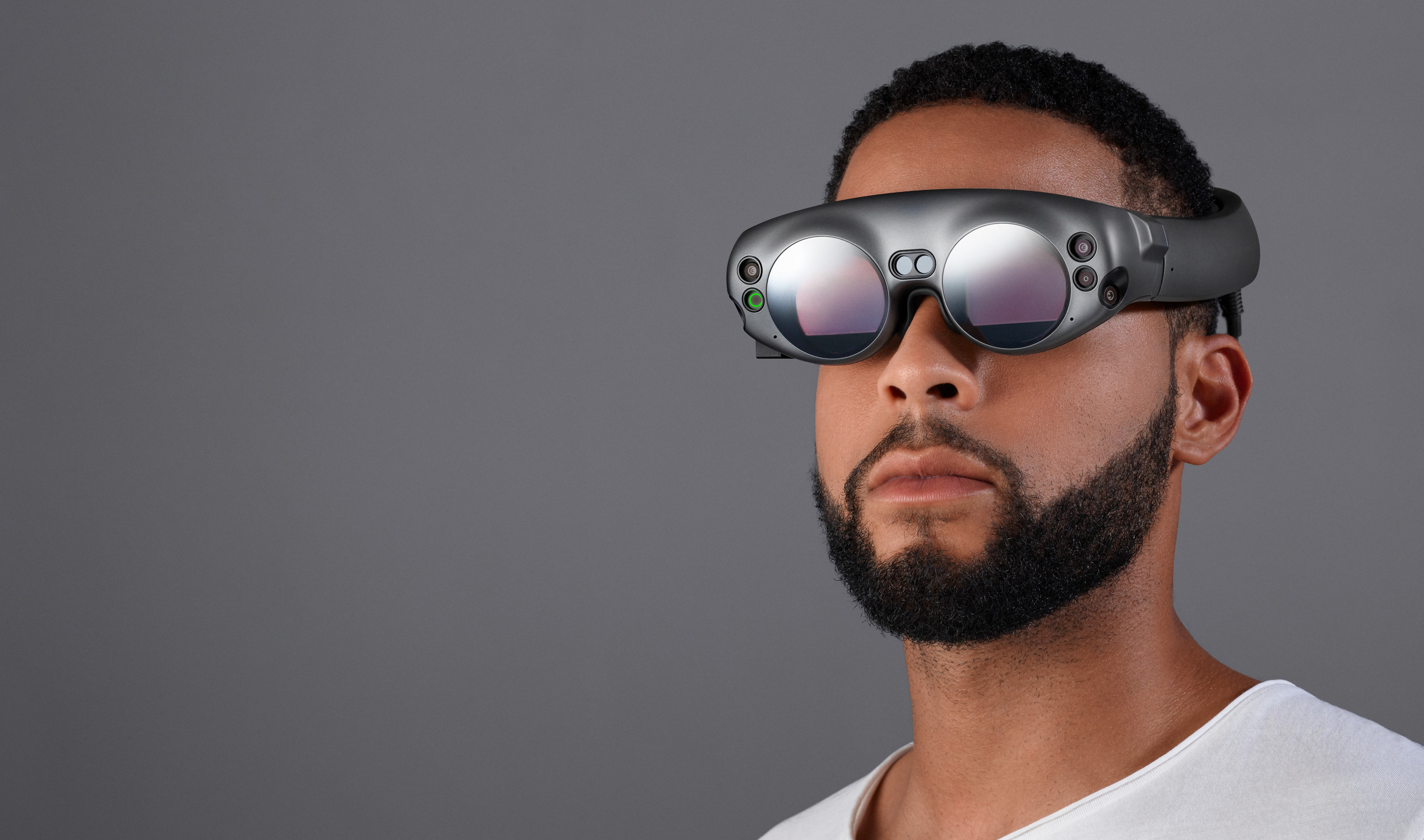 Magic Leap is a secretive company that has received a lot of coverage in the media, mainly due to the amount of funding it's received, including a sizeable investment from Google.
The firm has been working on augmented/mixed reality for years now, but so far without a physical product to show for it. Today that finally changes, as the company takes the wraps off the Magic Leap One: Creator Edition.
Magic Leap's futuristic goggles, which support environment mapping, precision tracking and soundfield audio, look like nothing we've seen previously, and have reportedly been engineered to be lightweight and comfortable for hours of "exploration" (Oasis here we come!).
In addition to the Goggles themselves, the Magic Leap One comes with a Lightpack that drives the firm's spatial computing platform, and hangs from your belt, or can be placed in a shoulder pouch. Navigation is handled using a force controller with haptic feedback. You can see images of both below.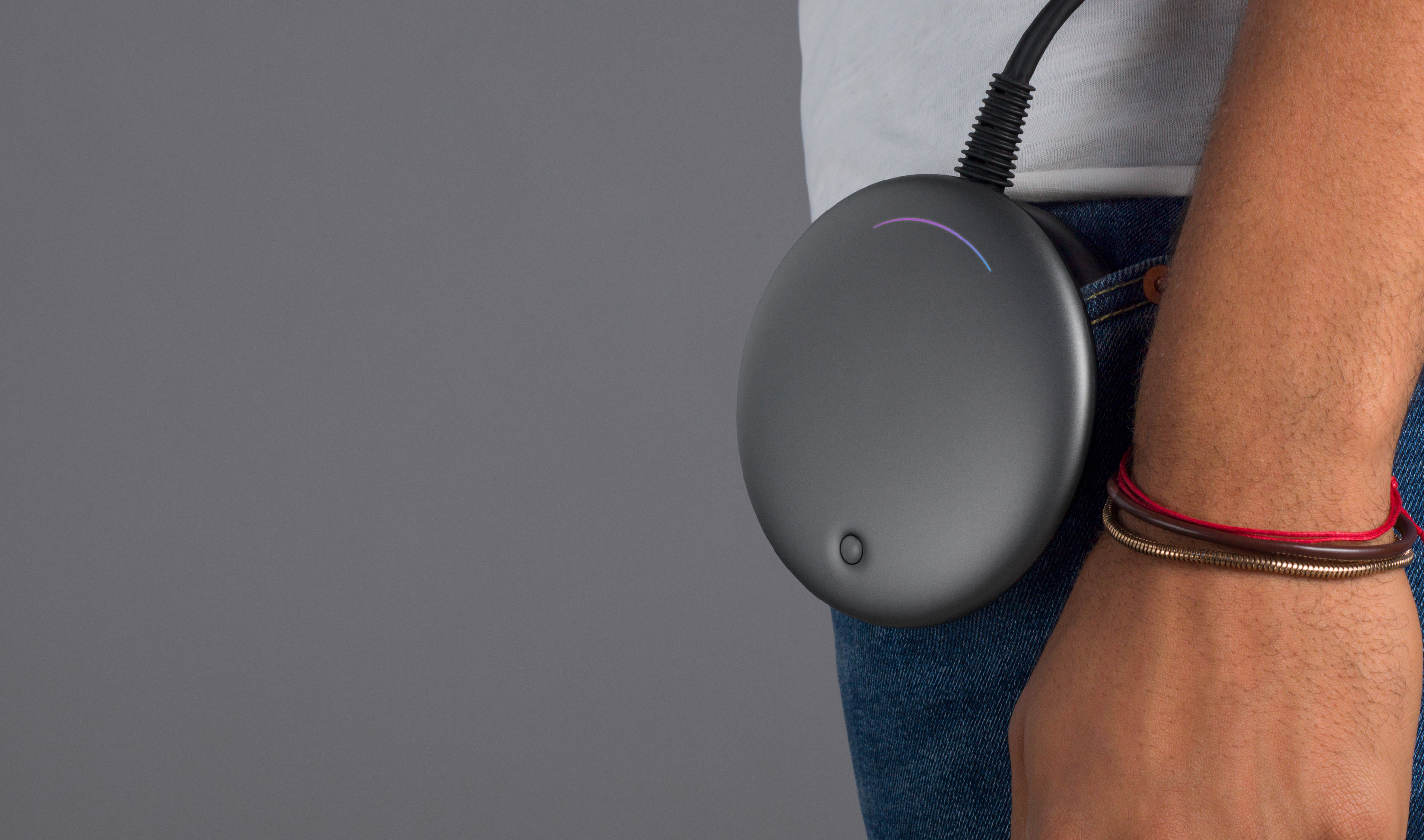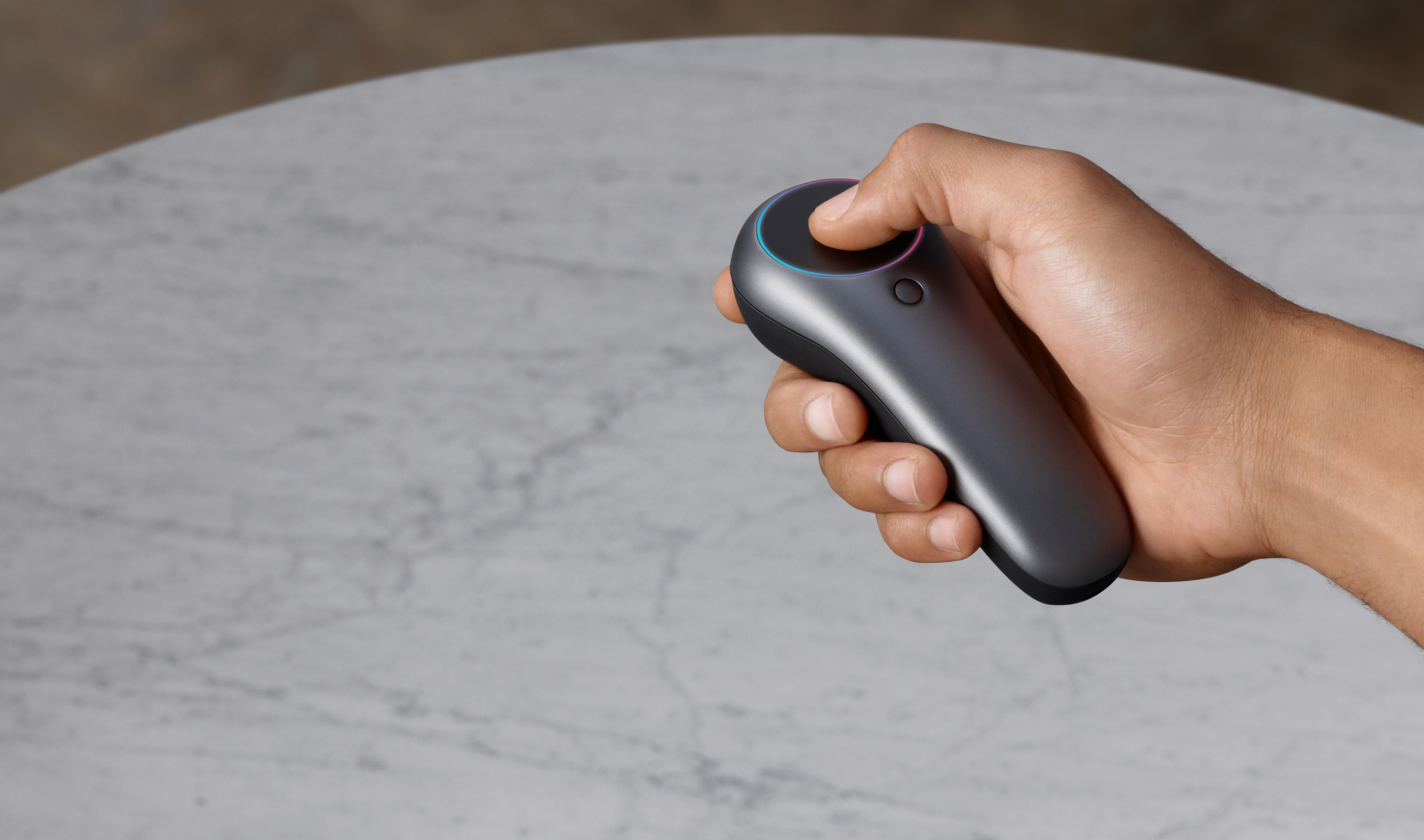 Magic Leap also reveals a bit about its technology, which includes:
Digital Lightfield

Our lightfield photonics generate digital light at different depths and blend seamlessly with natural light to produce lifelike digital objects that coexist in the real world. This advanced technology allows our brain to naturally process digital objects the same way we do real-world objects, making it comfortable to use for long periods of time.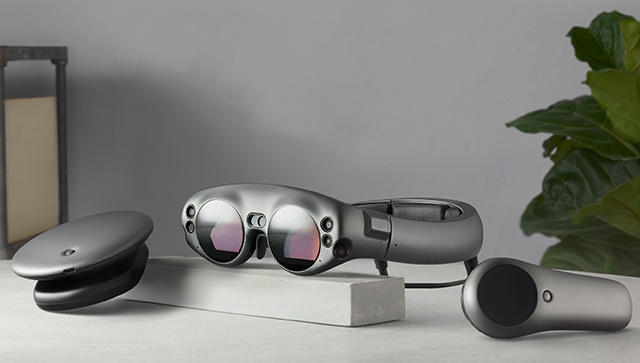 Visual Perception

The robust sensor suite on Magic Leap One detects surfaces, planes and objects, allowing for digital reconstruction of your physical surroundings. The result is a system that sees what you see, allowing lightfield objects to not only exist in the physical world but actually interact with it. Whether it's virtual displays sitting alongside the computer monitor on your desk or a virtual panda that climbs across your living room couch, visual perception with machine learning unlocks the power of spatial computing.

Persistent Objects

Our visual perception and room-mapping technology builds a digital replica of your physical environment -- detecting and storing the precise location of walls, surfaces and other physical objects. Lightfield objects stay where you put them, just as they would in real life. Place a virtual TV on the wall over your fireplace and when you return later, the TV will be right where you left it.

Soundfield Audio

To feel real, it must sound real. Our soundfield audio mimics the real world and relays distance and intensity with amazing quality. This allows you to hear exactly where a sound is coming from, meaning you'll know how close a virtual T-Rex is as it stomps up behind you.

High-Powered Chipset

Our integrated processing unit delivers high-fidelity, gaming-quality graphics, with the power and performance of a laptop computer. From editing an elaborate 3D model to playing a first-person shooter in your living room, Magic Leap One produces lightfield objects in intricate detail, all on a highly responsive, self-contained wearable.

Next Generation Interface

We live and think in a 3D world, not on a flat screen. Our spatial interface includes multiple input modes including voice, gesture, head pose and eye tracking. This collective input system provides the tools needed to break free from outdated conventions of point and click interfaces, delivering a more natural and intuitive way to interact with technology.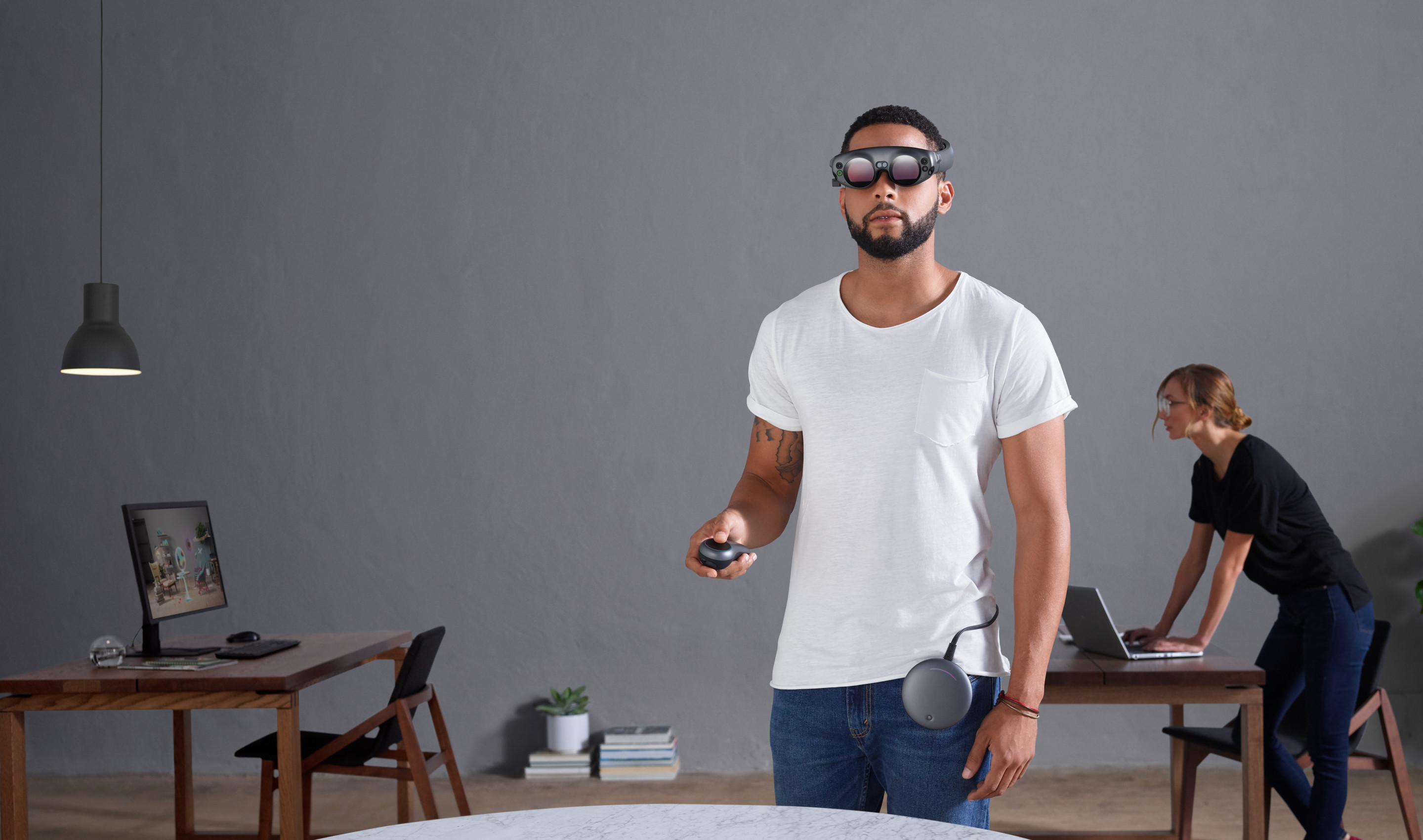 There's no word on exactly when you'll be able to buy the Magic Leap One, or indeed how much it will cost (but it will be pricey). All we know for sure is the plan is to start shipping in 2018. If you're interested in knowing more, you can sign up to the mailing list here.
Magic Leap's setup looks interesting, but trailing behind Microsoft's own Mixed Reality endeavors, it has to produce a quality project to justify all the hype, and prove it's not too late to the party.