Net Neutrality is over: Here are three things to know and do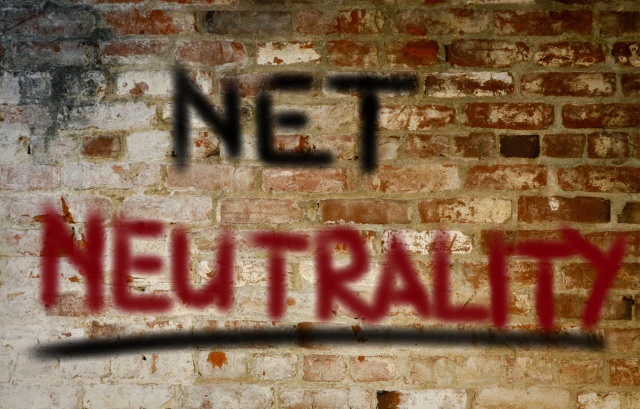 On December 14, 2017 the United States Federal Communications voted to end Net Neutrality. In other words, they are reversing a 2015 FCC vote to classify Internet Service Providers (ISPs) as "common carriers" rather than "information providers" according to Title II of the Communications Act of 1934 and Section 706 of the Telecommunications Act of 1996.
As common carriers, ISPs must provide equal access to all consumers and all businesses on all devices. They cannot throttle traffic, or block certain web sites, or charge more for consumers to access specific URLs such as www.amazon.com, www.netflix.com, or www.washingtonpost.com.
Net Neutrality makes the internet a level playing field -- a vast expanse of services and destinations that, so long as they are legal, are equally accessible to all -- all businesses, all consumers and all devices.
Legally, the internet was not officially neutral until the FCC's 2015 vote, but ISPs behaved more or less as though it were. Their lobbyists might grumble about the awesome amounts of bandwidth that Netflix was consuming. They might marvel at the popularity of specific destinations such as www.facebook.com, whose access costs no more than that for a barely visited Tumblr page posting obscure videos of lemurs. But net neutrality generally prevailed.
A neutral net has delivered tremendous benefits for businesses and consumers. Companies, including start-ups, could set up a web site or web service, confident that they were as accessible as the largest industry incumbent. Consumers could reach anything they wanted for a fixed, low price. From popular sites or obscure sites -- everything could be had for a monthly fee that, while it might be higher than those charged in some other developed nations, was not exorbitant.
And software vendors could develop innovative services without having to take into account bandwidth usage or fee structures. beyond the conventional capabilities of home internet connections (25 Mbps is typical) or the ever-increasing capacity of cellular plans to accommodate ever-rising download rates. All those ads touting 4G and 5G download speeds? They applied to every site, not just the select few who had inked alliances with the ISP.
But the FCC's vote to end net neutrality has turned this level playing field into a terraced industrial garden. Expect bandwidth to become more expensive. Expect new alliances between major broadband players with media sites, social sites, ecommerce operations and software vendors. Expect what was once inexpensive and easy to become expensive and complex.
Prix-fixe is over. The new menu will likely be more detailed, costly and limited. And some items may disappear from the menu entirely.
Preparing for a Non-Neutral and Likely More Expensive Internet
Though the FCC has overturned net neutrality, ISP bills won't necessarily change right away. But they almost certainly will change. (All those industry lobbyists haven't been wearing out carpets in Washington, D.C. for nothing. Billions of dollars are stake.)
To prepare, here are some suggestions for any business, especially those who have adopted cloud strategies and have invested in data integration.
Benchmark your network usage
Until now, businesses haven't needed to carefully consider the bandwidth usage of specific applications or services. But if bandwidth becomes more expensive -- especially if it becomes more expensive based on location or time of day -- businesses will want to have a good understanding of which applications and services are using how much data, when.
Chances are, your organization's network administration team already has tools for benchmarking types of traffic. The tendency of software as a service (SaaS) to transmit everything as HTTP or HTTPS traffic might make measuring the bandwidth usage of specific applications a little more tricky. It's a good idea to embark on this benchmarking effort now.
If bandwidth is high, consider redesigning or optimizing your integrations
If bandwidth becomes costly, you might consider minimizing the traffic consumed by specific applications or services. For example, if you're transmitting a data update that turns out to be identical to an update that was sent an hour ago, you can safely eliminate the second update and save money.
Once you've benchmarked your network usage, including usage associated with data integration, you'll be able to make informed decisions about optimizations that can reduce your ISP expenses. (They might also improve application performance along the way.) If you've implemented an master data management tool, you can analyze MDM transactions to better understand which data is coming from which applications and how often it is being updated.
Revisit your cloud adoption strategy
Most businesses are planning to move a growing share of their operations, including data integration and MDM services, to the cloud. If ISPs end up charging exorbitant amounts for traffic between cloud services and on-premises applications, enterprises may be able to significantly reduce their ISP expenses by shuttering on-premise applications and moving even more of their operations to the cloud.
Inter-application traffic within a small number of cloud service providers will likely cost less than extensive communications between cloud services and legacy on-premise applications in data centers spread across the U.S.
Image credit: Krasimira Nevenova / Shutterstock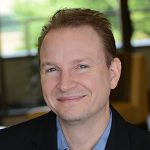 Michael Morton is the Chief Technology Officer of Dell Boomi, where he drives product direction and innovation. He has been leading and producing a wide range of enterprise IT solutions for over 25 years. Prior to joining Dell Boomi in 2013, Michael had an impressive career with IBM, where he became an IBM Master Inventor and worked directly with a number of Fortune 100 Companies. He was a founding developer and Chief Architect of IBM WebSphere Application Server, providing architecture leadership on the IBM InfoSphere data integration and IBM Tivoli systems management family of products.