Now you can buy audiobooks from Google Play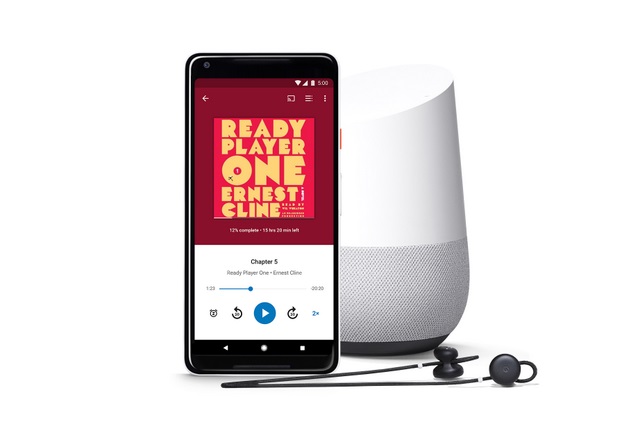 Google has added a new audiobooks section to its Play Store. The announcement was widely expected, as over the weekend imagery came to light suggesting Google had plans to start selling audiobooks -- but no one knew quite how far off it might be.
There's some good news for anyone who has been put off by the likes of Audible in the past -- audiobooks in Google Play are being offered without a subscription. Available in 45 countries and nine languages, Google offers support for Android, iOS and Google Assistant.
See also:
Google suggests turning "your time stuck in traffic, on the treadmill, or waiting in line into reading time" and, just as with Audible, it's possible to start listening on one device, switch to another and pick up from where you left off.
In addition to the lack of subscription, Google is offering free samples of books so you can get a taster before you commit to a purchase. Just as with apps and games, it is also possible to share audiobooks with others through the Family Library option.
Writing about the arrival of audiobooks in a blog post, Google's Greg Hartrell talks about Google Assistant support:
Just say "Ok Google, read my book" to listen to your favorite audiobook hands free with the Google Assistant on your phone or speaker, like Google Home. Try "Ok Google, who is the author?" if you need a refresher, or "Ok Google, stop playing in 20 minutes" to set a timer for bedtime reading. For now, the Google Assistant integration with audiobooks is available on Android phones and smart speakers globally in English. It will be coming soon to the Assistant on Android Auto in the US.
Head over to the new audiobooks section of Google Play to browse through the selection of available titles. Google is offering 50 percent off your first purchase between now and February 26.