Google tweaks Files Go to make it easier to free up space on your Android device and change file associations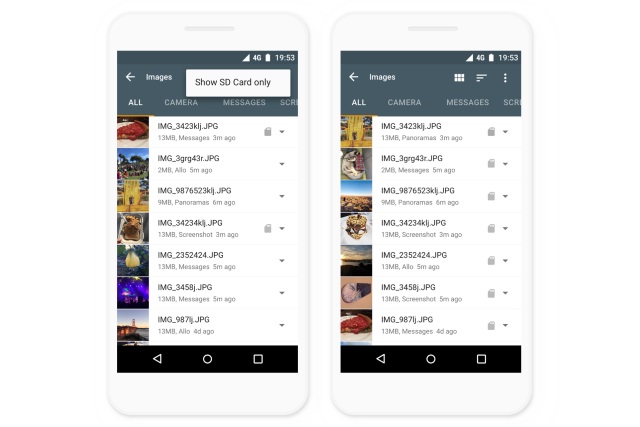 Using any smartphone means having to work within its storage limitations. The prevalence of cloud services has taken some of the strain off physical storage, but running out of room locally can still be an issue.
To help with this problem, Google offers Files Go. Now the company has updated the app to make it an even more powerful tool for freeing up space. The app can now handle SD cards and tablets, and includes a new option to change file associations.
While SD card support is far from standard, expandable storage is still something that's found on many Android devices, particularly tablets. Previously available for smartphones only, Google has now opened up Files Go to tablets and added support for SD card clean up as well.
For anyone who has battled with ever-changing file associations after installing new apps, Google's introduction of a new way to change this setting will be welcome. The company explains:
You can also customize which apps open your files with our new Open with flow. This should give you greater flexibility and control when handling all types of files. For example, to open PDF files, you may want to use your favorite PDF viewing app and that's now possible.
You can download Files Go free of charge from Google Play.