iPhone X is a best-selling smartphone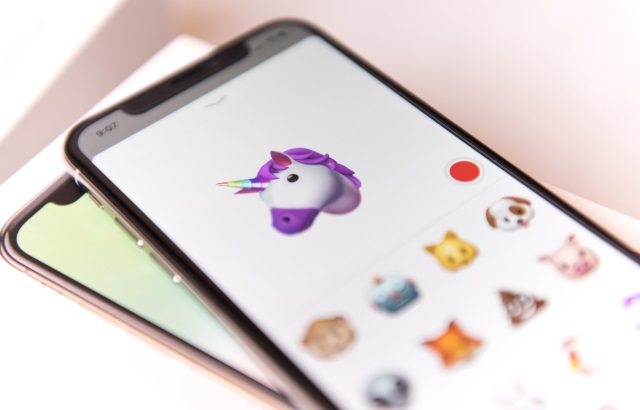 The iPhone X was among the best-selling smartphones in major markets like Europe, Japan and US in December, according to a new report from Kantar Worldpanel ComTech. Apple's flagship helped iOS gain market share in five major European markets.
Kantar Worldpanel ComTech's report comes just after Nikkei claimed that iPhone X was selling bellow expectations. Nikkei based its analysis on supply figures from Apple's partners, which may not accurately reflect consumers' interest in the flagship.
"The full results for the last quarter of the year show that Apple's decision to release three new handsets over a staggered period, including the ultra high-end iPhone X, has been a sound one. With Apple's existing release structure, expectations would always be that the flagship model would be the top selling device in key developed markets, but with the premium price of iPhone X, real life affordability has come into play. Given that in December iPhone X made it into the top three best-selling devices across all key regions, particularly in urban China where it was the top selling model, the pricing strategy seems to have been vindicated," says Kantar Worldpanel Comtech global director Dominic Sunnebo.
The Kantar Worldpanel ComTech report has iOS with a market share of 24.8 percent in five EU markets (France, Germany, Great Britain, Italy and Spain) in the last quarter of 2017, which is a 0.7 percentage point increase over the same period in 2016.
Android, meanwhile, stands at 74.2 percent market share, 1.1 percentage points higher year-over-year. The gains come at Windows' expense, which is down to 0.7 percent of the smartphone market, from 2.6 percent a year prior.
Things are different in the US where Android gained share, reaching 55.3 percent of the market from 54.4 percent, and iOS lost share, dropping to 43.9 percent from 44.4 percent. Needless to say that Windows is down too, to 0.6 percent of the market from 0.8 percent.
Android also dominates in China, where its share now stands at 71.2 percent. However, iOS gained serious ground, rising to 28.6 percent from 18.5 percent. Android dropped from 81.3 percent in Q4 2016. Windows has been steady here, with a 0.1 percent share.
In Australia, Android gained slightly, rising to 53.1 percent from 52.9 percent of the market. Apple's iOS also rose, to 46 percent from 44.9 percent a year prior. Windows is down to 0.4 percent of the market from 1.9 percent.
Japan is an interesting market for Apple, as it's among the few where the iPhone holds the number one spot thanks to a share of 55.2 percent. It's up slightly, from 54.7 percent, year-over-year. Android, meanwhile, has held a steady share at 44.8 percent. Windows is down to 0 from 0.2 percent.
Image credit: Anna Hoychuk / Shutterstock