Despite reports to the contrary, India is not banning Bitcoin and other cryptocurrencies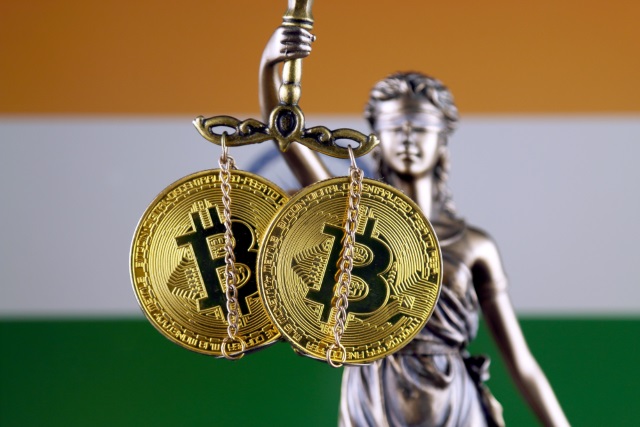 A budget speech given by India's finance minister led to numerous reports that India was banning the use of cryptocurrencies such as Bitcoin and Ethereum within the country. While Arun Jaitley noted in a speech that the Indian government does not recognize cryptocurrencies as legal tender, his slightly ambiguous language resulted in something of a misunderstanding.
Now the Blockchain and Cryptocurrency Committee of the Internet and Mobile Association of India (IAMAI) has spoken out in an attempt to clarify the issue, and allay fears that Bitcoin et al are on the verge of being banned.
See also:
At first glance, Jaitley's speech certainly seemed to imply that the Indian government wants to forbid the use of cryptocurrencies. In reality, he merely voiced concern about how cryptocurrencies were being used, and announced vague plans to introduce regulation to stop their use for illegal purposes.
Delivering his speech, Jaitley said:
Distributed ledger system or the block chain technology allows organization of any chain of records or transactions without the need of intermediaries. The Government does not consider crypto-currencies legal tender or coin and will take all measures to eliminate use of these cryptoassets in financing illegitimate activities or as part of the payment system. The Government will explore use of block chain technology proactively for ushering in digital economy.
The Blockchain and Cryptocurrency Committee of IAMAI points out that what Jaitley said in no way condemns cryptocurrencies to illegality, just that -- as he said earlier in the year -- "bitcoins or such cryptocurrencies are not legal tender." The committee points out that: "It must be emphasized that gold, stocks, bonds, and other such assets are also not 'legal tender'. To extrapolate that to mean that such assets are 'illegal' is irresponsible."
The committee adds that it welcomes the move by the government, saying that it indicates a maturity of thinking and sees it as an important piece in the anti-money laundering puzzle. There is, however, more than a slight air of sycophancy, when the committee says:
We understand the Government's position in wanting to eliminate the use of crypto-assets as part of the payment system. Since we are committed to support every regulation that the Government brings in, we will work with the Government to help it achieve its stated objective.
While some will mourn the shunning of cryptocurrencies, the government's willingness to embrace blockchain technology, however, will be seen as a key component of improving security and accountability as India grows its digital economy.
Image credit: Lukasz Stefanski / Shutterstock